This weekend our gorgeous boy turned 4. For ages we had been trying to work out what to do and how to celebrate it. Party or no party? He is only 4 after all. We saw packages at our favourite farm with soft play that seemed like a good deal but also ended up working out very expensive by the time you included all our friends' children. Then we talked about doing something different. Taking him to cbeebies land or something as a treat instead. He's so young, will he even remember a party at this age? Then I realised I can remember my 4th birthday party at a local community centre with a few friends and a fab cake my mum made.
Also, Monkey started asking for a party and asking for specific friends to come. In the couple of months leading to his birthday we have 6 family birthdays and about 10 friends with birthdays. It is a time with a lot of celebrations and lots of parties and cakes and blowing out candles. How could we deny our little Monkey a party of his own when we go to so many others?
I had to convince hubs slightly as he thought it would be too stressful. We went to a 4yr olds party a couple of years ago where there were lots of party games and any kid who lost was in tears and there was fighting over presents and it was a bit crazy! So we decided only a couple of simple games where everyone is the winner. They are so young after all and plenty of time to learn about being a good loser. Even keeping it really simple there was a lot to organise in the run up to the big day. It was fun but hard work too. We hired our local community centre for couple of hours for £24, bought a bubble machine and a laser light and then got some pirate themed bits and bobs.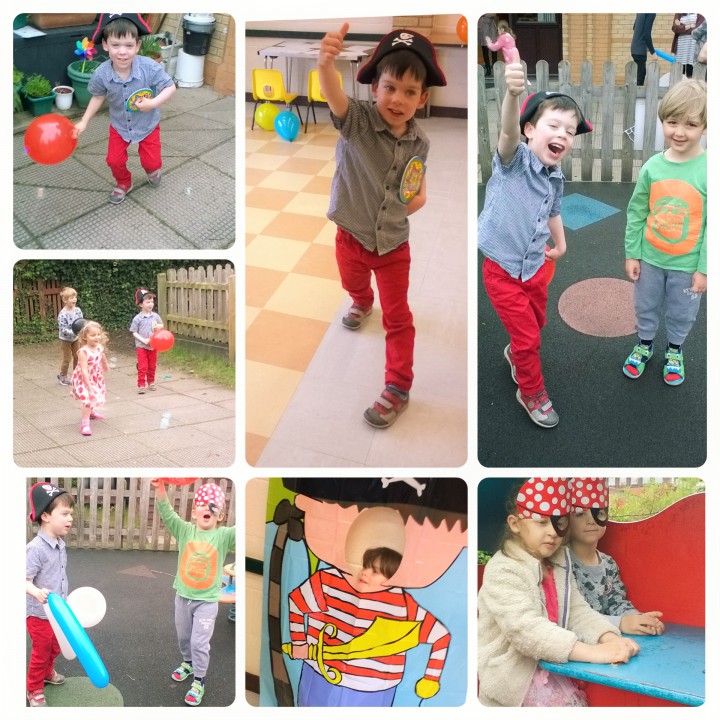 The kids were so happy running round chasing balloons and bubbles and having fun together. Thankfully the rain that was forecast held off and they were able to play outside. I had hidden some plastic coins outside and planned to do a treasure hunt.. But forgot and let the kids out to play. Haha oops! But they all enjoyed finding them anyway and were so proud of their treasure. We also bought some modelling balloons and set the parents to work making swords and flowers and anything else they could manage which was funny and well kids love balloons don't they?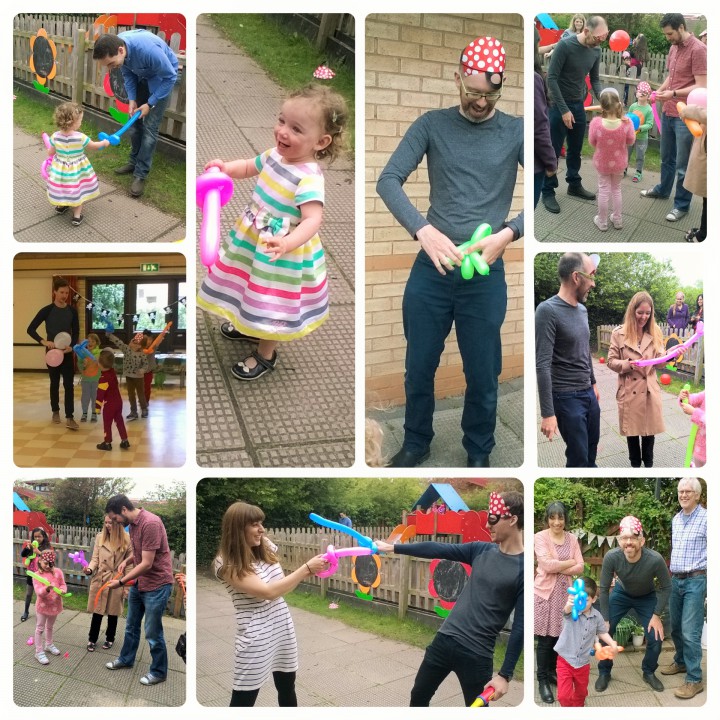 We then did a pass the parcel which was funny as there were sweets in each layer and by the end they were all too busy chomping on sweets to care about playing and they all needed a lot of prompting! We also tried sleeping lions but that didn't go down as well, some of the younger ones were just too young really.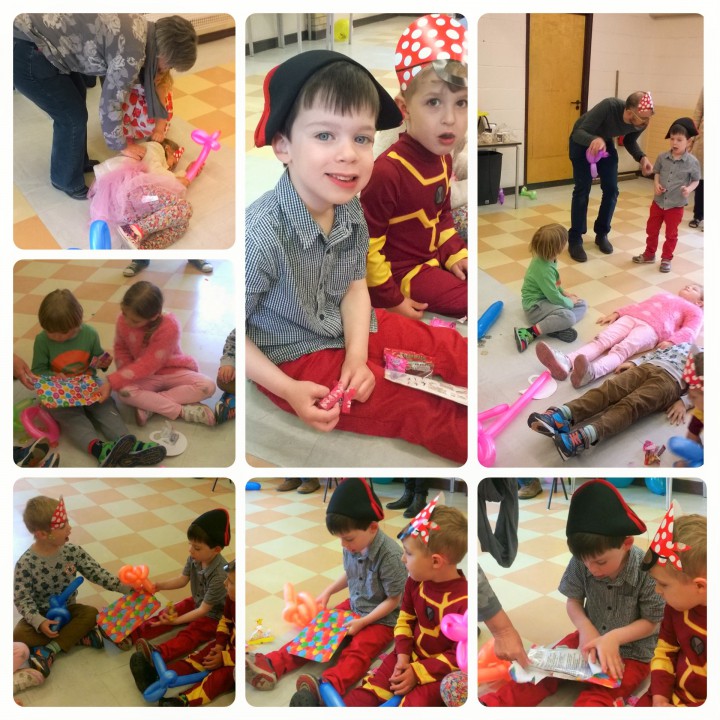 Food wise I just cooked some cheese pizzas beforehand and had pom bear crisps, popcorn and chopped strawberries and grapes.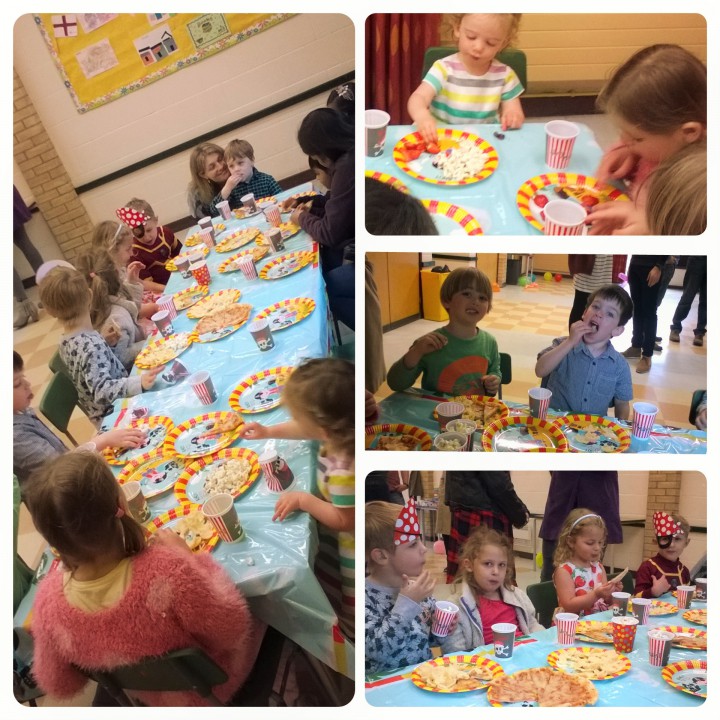 I made the cake and to be honest I probably could have bought a better one and it would have been much easier than the faff of making one and icing it etc…. But I remember loving the cakes my mum made us and even if they are rubbish I hope my kids remember the cakes I make in the same way. Monkey loved his cake today and it tasted nice so that's all that matters really.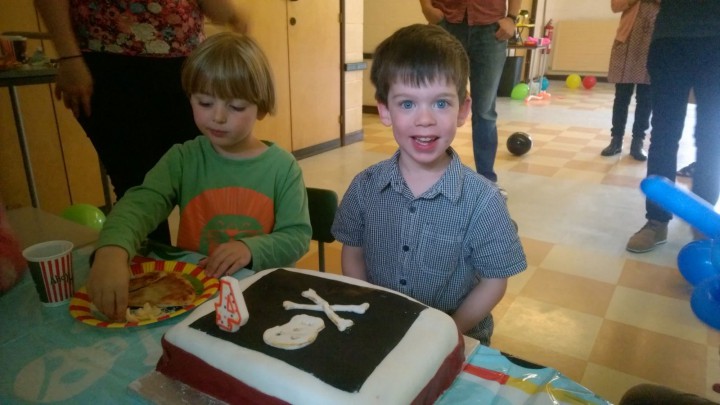 Overall the party went really well and everyone seemed to have a really good time. Later on at home we asked Monkey if he enjoyed his party. His response was
"I really really did so so much. "
That makes it all worthwhile and I am so glad we did it.