We have had a huge wonderful event in our house and one I am so excited about. Monkey can ride his bicycle!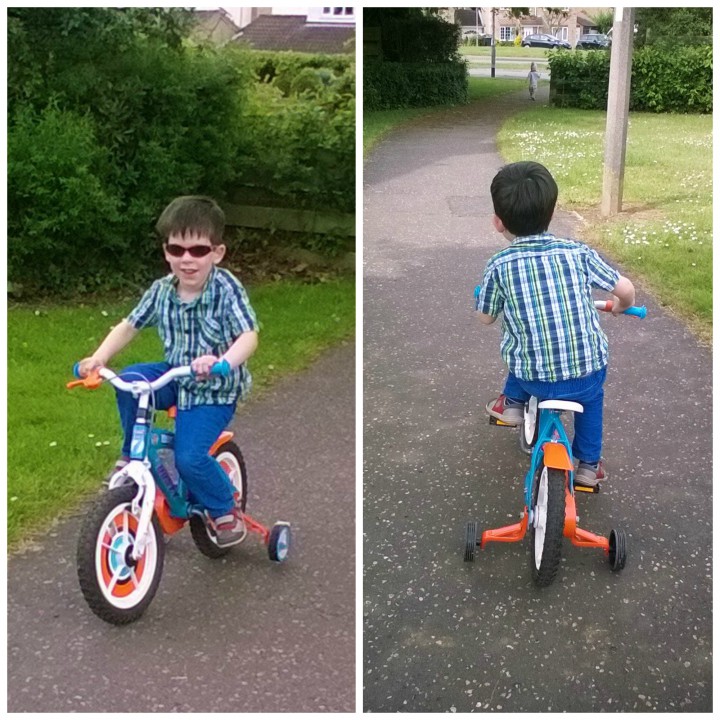 We bought his bike last year as a 3rd birthday present, but he just couldn't get it. We knew it would come when he was ready so didn't force the issue too much… Even though I was looking forward to the day when we could go on a family bike ride.
I persuaded him to try a couple of times earlier this year but "its too hard work" was always the response. Then in March his good friend Felix got a bike for his 4th birthday and basically hasn't stopped riding it since then and was even off stabilisers after a few weeks. Monkey was suitably impressed and showed a lot of interest in his bike after that. We got him out on his again a few times and he definitely improved though he still said it was hard and tiring. His uncle even helped out but laughed and said he was lazy as he wanted to be pushed all the time haha.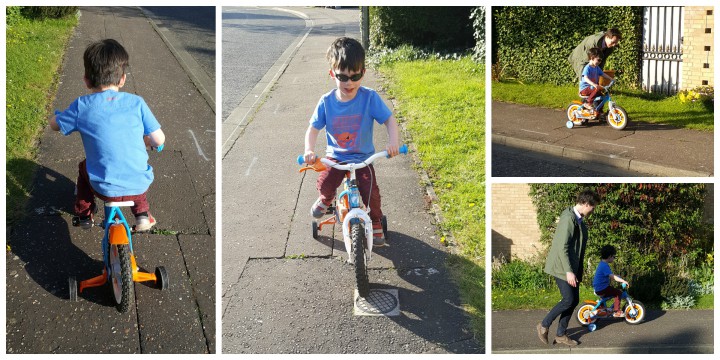 Then I realised his tyres needed pumping up. In fact, *bad parent alert* his back tyre was flat as a pancake! No wonder it was hard work. We pumped his tyres up and he improved almost immediately.After a few more practice runs it clicked and he just suddenly got it. He even figured out how to move his pedals to the right position to start himself off. He is loving getting out on his bike so much and we are so so proud of him.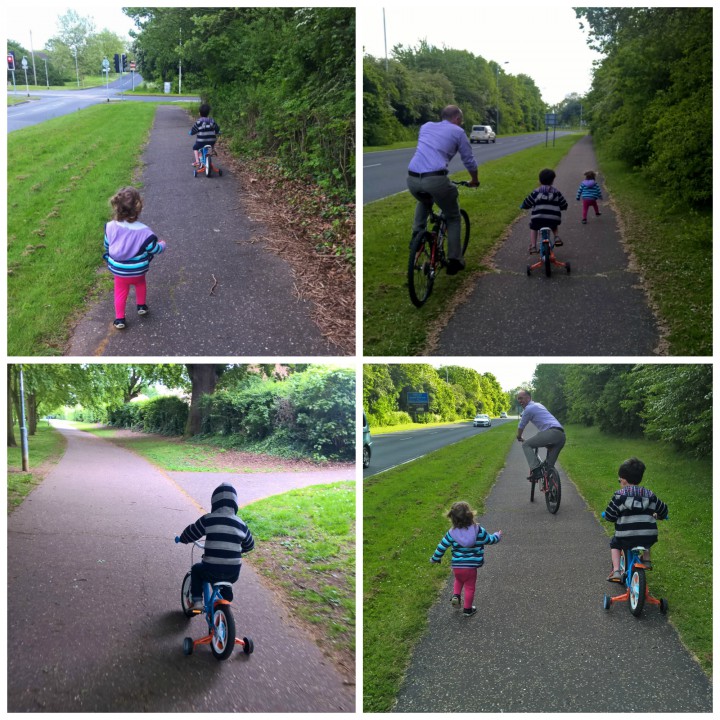 We have been out on his bike loads this week and Daddy even got his bike out too. LM adores running in front or behind too and finds the whole thing hilarious at the moment. He's still pretty slow so a little while until no stabilisers I think but he does keep talking about Felix riding without his so who knows. We have sorted helmets now (his head his so big he fits in Daddy's haha) and pumped up the tyres on my bike and I was quite excited to take both kiddies on a short bike ride on my own. LM wasn't sure at first but then started enjoying it I think. Difficult to see when she is sat behind me haha.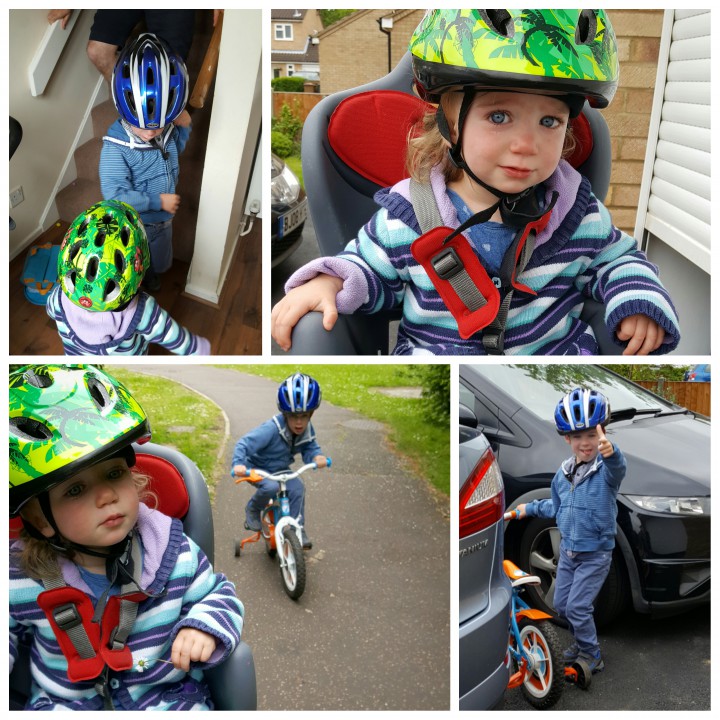 Right now I am just looking forward to hubs recovering from his knee op so we can all work towards a nice family bike ride, even if just a short one to start with!