It seems that Spring is springing into action at the moment doesn't it? We have had some lovely sunny days and some have actually been really quite warm too which makes a lovely change. Saturday was one of those days, and with the sun shining, Monkey's Chicken Pox clearing up and some bluebells to plant from Hub's Dad we spent some time enjoying the sunshine in the back garden.
Monkey loves a good dig in the mud and Daddy likes to put him to work… though unfortunately he always ends up targeting plants rather than weeds and there is one that we are hoping has survived being attacked by Monkey's trowel…
While Hubs and Monkey were planting I was doing a bit of pruning, dead heading and leaf raking that we didn't get round to in the autumn (we aren't the best gardeners in the world!) and enjoying the signs of spring. The crocuses and daffodils blooming in the front garden..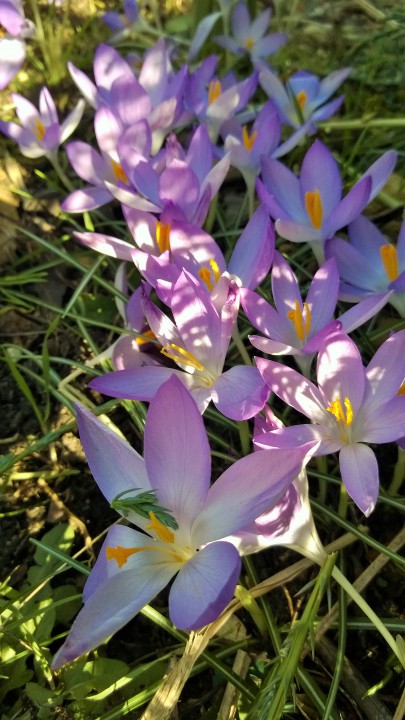 and the buds on one of our new trees (we got these in the sale in August, already marked down to £15 which we thought was a bargain they actually only cost about £8 each), this one looks like it is going to be beautiul once it is in bloom!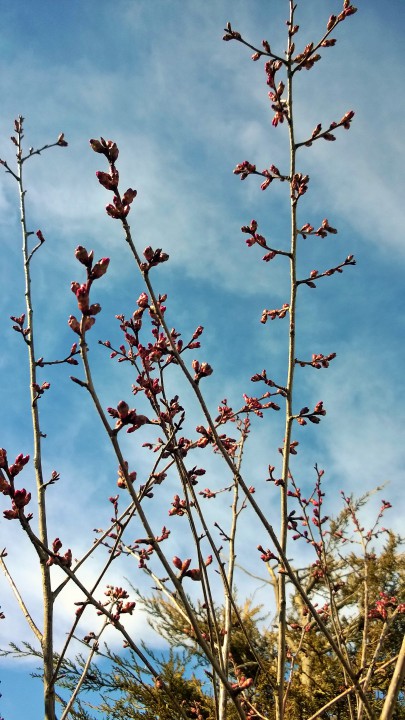 Then we had a lovely moment watching some Bees collecting Nectar from the crocuses talking about how Bees make Honey, was very cute!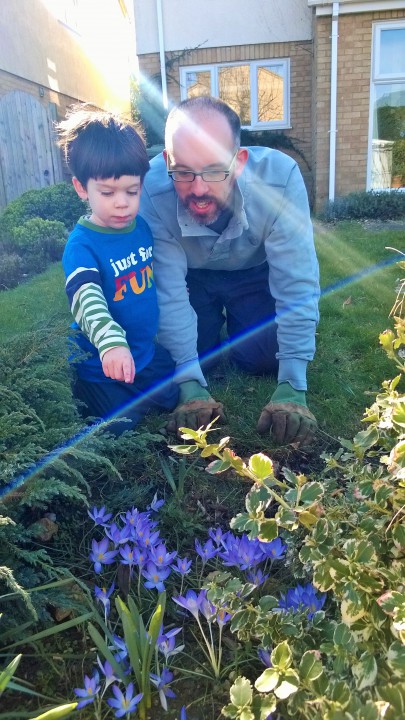 With yet another week of illness (my turn now) I am hoping that Spring will bring some better health along with the sunnier weather so this week my word is Spring.