Monkey is a bit in love with The Lion king at the moment and actually that may be a bit of an understatement. He watched it so many times on holiday (usually on car journeys) that he is now parroting whole scenes at us.
"I stuffed, I ate like a pig – you are a pig" and "Look! Stamede! in the norge!" (Stampede in the gorge) His favourite is Scar (should we be worried?)"oh come on uncle scarf" "oh no no no no" "oh you are a naughty boy" and of course, he likes to roar, a lot! Another really funny phrase he has picked up on is where Timoon says a bug tastes like a pecan. He now randomly tells us his food tastes like "peacorn" lol. Not sure what that is supposed to taste like!
I do love The Lion King and we did encourage him to watch it (who doesn't like singing along with Hakuna Matata??) but there is a limit to how many times I can watch it. What I did feel we could do instead though was make some Paper Plate Lions. I've never made any paper plate animals before and thought this was a good place to start, and capitalise on his current love of lions. (I know from previous loves that they never last long – in fact I think he may already be moving on to Monsters Inc!)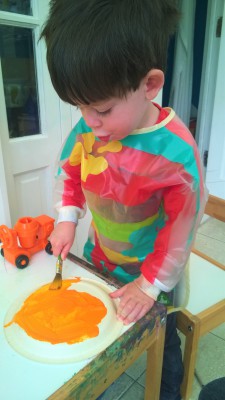 The paper plates we were using were pretty shiny, so I mixed some PVA glue in with the paint and thought that would help it stick. Sadly it didn't and I assume I didn't get the quantities right? I have never tried to paint on plasticky surfaces before and think I would try it with more glue next time! Anyway because that really wasn't working I thought we should paint the back of one of the paper plates too – which worked much better.
While the paint was drying a little Monkey helped me cut some strips of orange card out for the main – he adores practising with his scissors and it is good for him to learn how to do it properly. We did have some that ended up being interesting shapes – but I have long ago learned that my perfectionist self has no real place with toddler/pre-school crafts! I then curled the strips of card a little with the scissors (think curling ribbon) which I think worked quite well.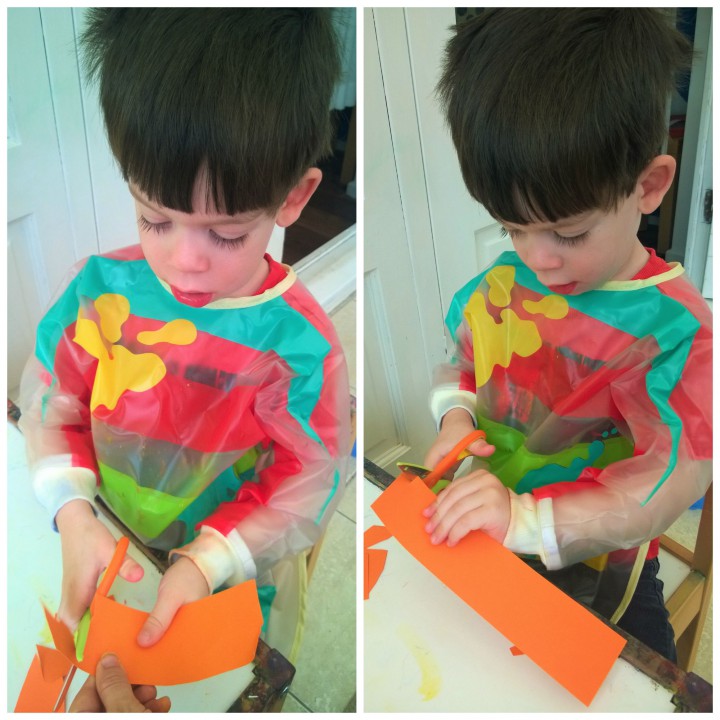 I did try and stick some strips onto the plasticky plates too but they really refused to stick – but on the papery side it worked much better.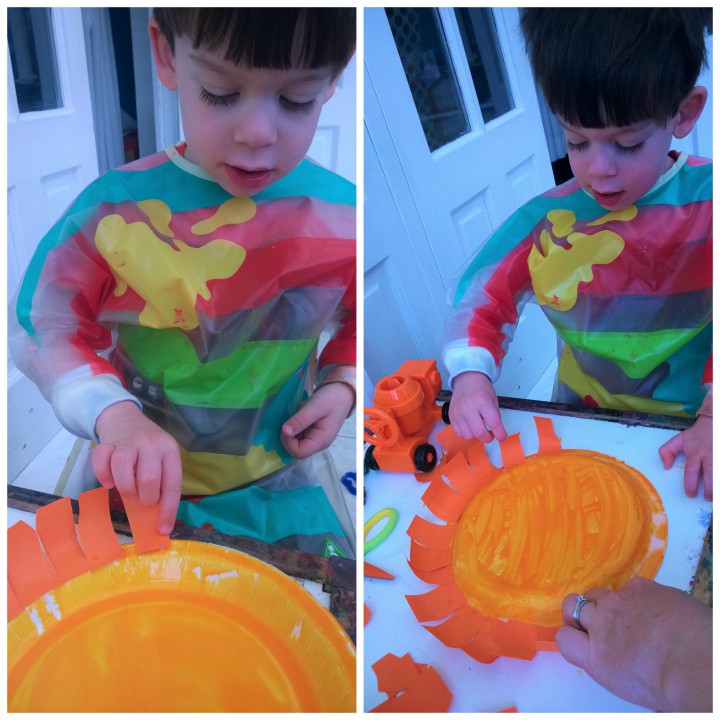 We had to leave them for a day to dry. I debated cutting out holes for eyes to make it a mask but Monkey said no when I suggested it. I asked if he wanted to draw eyes but he asked to stick some on. As we had run out of googly eyes I said I would draw them – at which point Monkey insisted I draw grumpy eyes and a grumpy face – not a smily face! (I said he likes Scar the best!!). He helped glue those on, made sure I made some ears, and drew on some cheeks (:)) and ouila! One Paper Plate Lion 🙂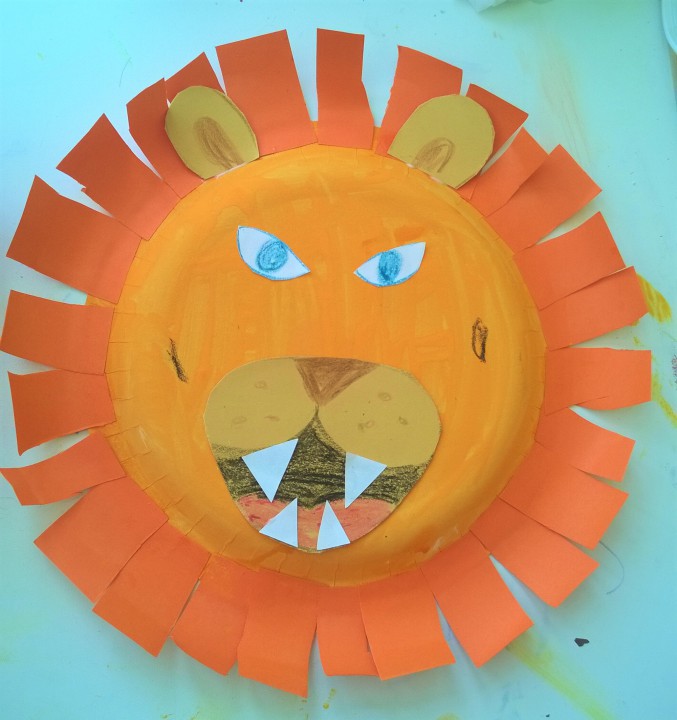 Monkey adores it and loves running around making it roar at everyone! Just great fun 🙂
Do your kids like being lions? Do they come out with any funny phrases from films/tv?