The Theme for this week's The Theme Game by The Reading Residence and Redpeffer is 'White'.
I thought of lots of things for White – Snowdrops, White walls, Weddings and then I thought of a fresh White Page (or screen in terms of internet blogging). It made me think of sitting down with my laptop, staring at the white page and working out what to write. As a kid I used to write stories all the time and there was something really exciting about starting with a blank page. Looking at it at wondering where it would take you – what adventure it would lead you on. Sadly my imagination isn't quite what it used to be!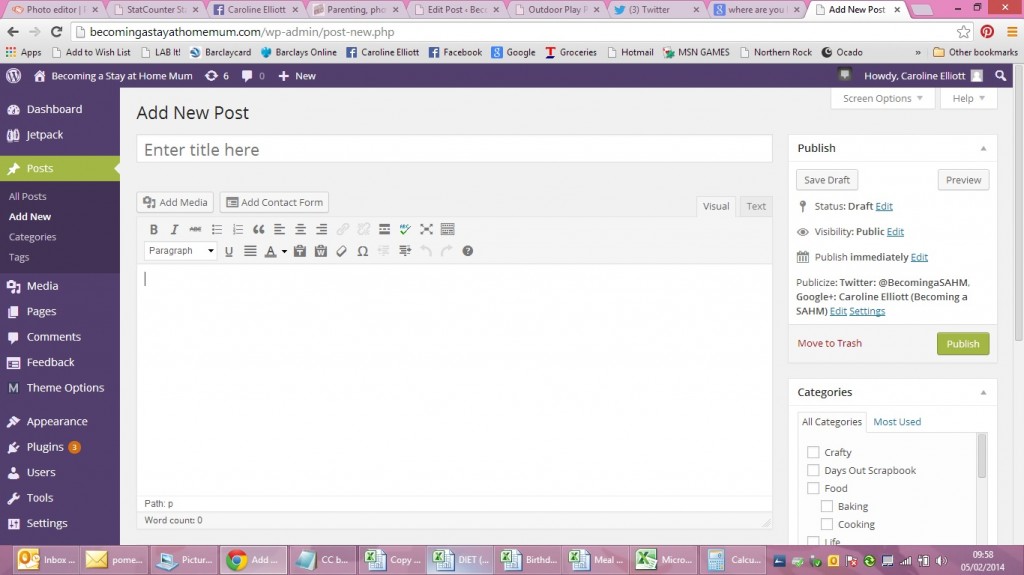 I've thought about writing stories again like I did as a kid, but somehow never know what to write. It's not because I don't have any ideas – I sometimes feel like I have so many ideas that they are spilling out of my brain. The ideas come at inopportune moments and then seem to drift out again and I can't remember what was so exciting about that idea or what the plot was going to be. When it comes to my blog I have so many drafts of posts with just a headline or an idea hastily typed in to be filled out and written properly at a later date… but many of them never get that far.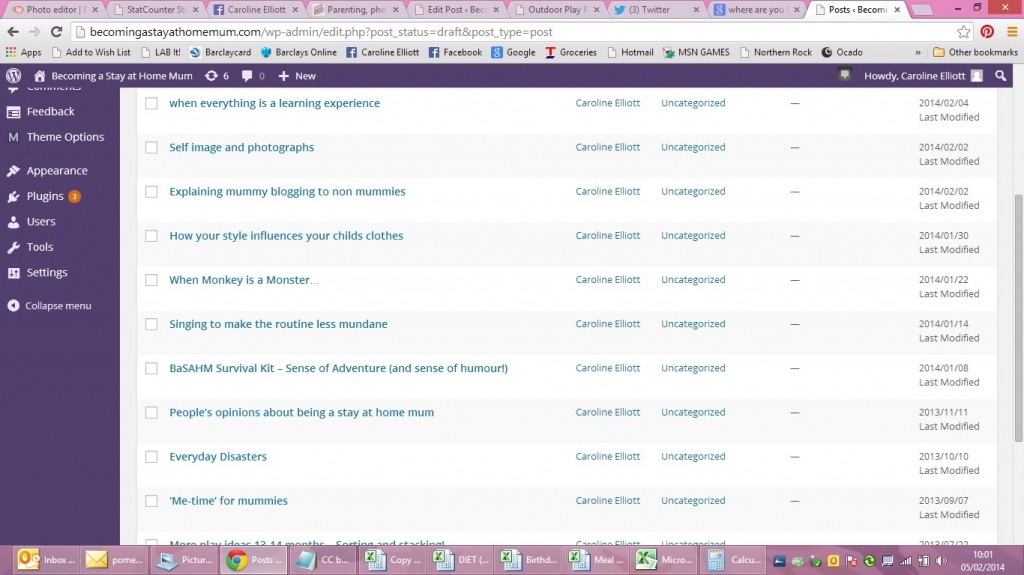 Time is one reason. Being a SAHM I only have so much time I can dedicate to writing my blog, and even then I sometimes feel guilty for using that time for blogging when there is so much else that needs doing. Since branching out with my blog at the beginning of the year I have discovered a wonderful blogging community and so many wonderful linkys and blog-hops to join in with, with some wonderful themes and ideas behind them and I love to join in as much as I can. But sometimes I have to stop myself – because I don't have to time to write that many posts in a week.
I also have to think about relevance. I started this blog as a way of charting my journey through motherhood – and particularly coming to terms with becoming a SAHM. So it's about the day to day life as a SAHM, food, playing, me-time, housework, crafts etc. Of course this is quite a wide arena anyway but sometimes the things I want to write about just don't feel relevant to the original focus of this blog. But does it matter?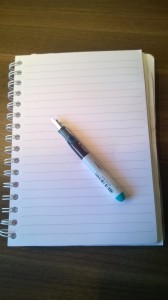 Maybe I use relevance as a way of managing the fact that I don't have enough time to write everything that I want to. Because I don't have time to write everything, I want to try and aim for the posts I do write to be relevant to my original aims – and let's face it – relevant to the lovely readers of my blog. Because it's not all about me. I try not to worry too much about my page views but I love to see that people are reading, and I love it even more when people comment as I feel that then they must have connected to my post in some way. Which I guess is what it is all about.
Quality rather than quantity maybe?
So I will try and get some of those draft posts finished… but others I think will stay as they are – just drafts! Ideas not quite fully formed.
How does a blank page make you feel? Do you have lots of ideas? Or do you struggle to find inspiration for what to write?