Well, it's official, we are now well into September and Autumn has well and truly arrived. There's lots I love about autumn but if I'm honest there are some things I don't love about it too.
What I love
Every outing can turn into a nature trail
Monkey is constantly on the hunt for acorns at the moment and I have had to explain it is still a bit early for conkers. In addition to the usual sticks that come home with us even after the shortest walk, we now have leaves and acorns and all sorts of other bits entering the house on a daily basis. Hubs is less than impressed by this haha.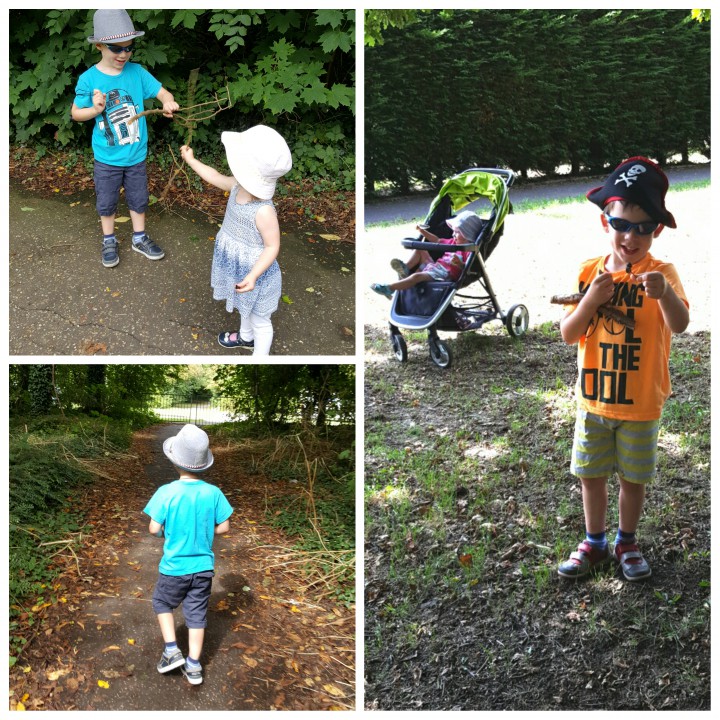 Blackberry picking!
We have already been blackberry picking 5 times locally and once when visiting Auntie mags. We've had 3 blackberry crumbles already and a freezer filled with blackberries. Always great fun foraging with the kiddies and yummy free food afterwards, win win!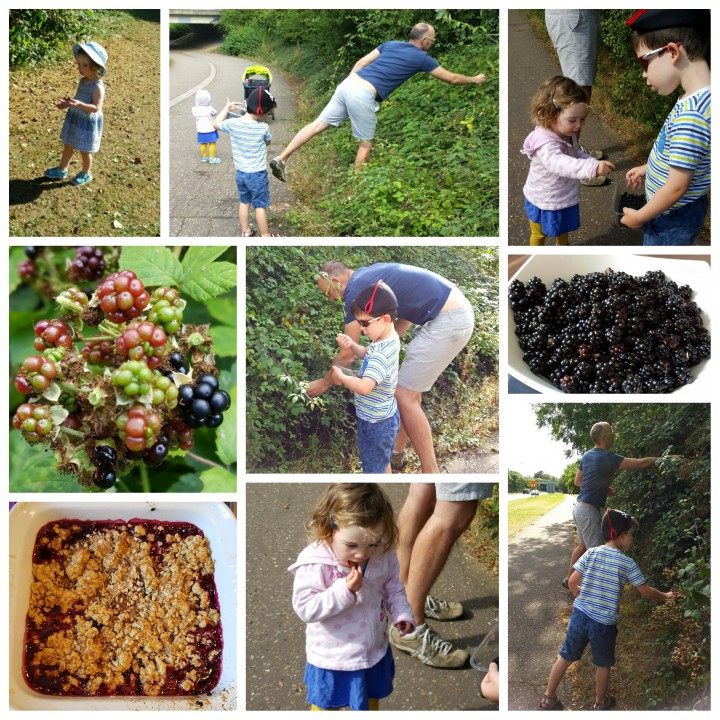 Crisp air and sunny skies
I've always loved a fresh autumn day and though we aren't quite there yet this year I am looking forward to those crisp mornings.
Puddle jumping
While I don't exactly love the rain that autumn can bring, the kids do adore puddle splashing and we'll I adore their happy faces. Thank goodness for waterproofs is all I can say!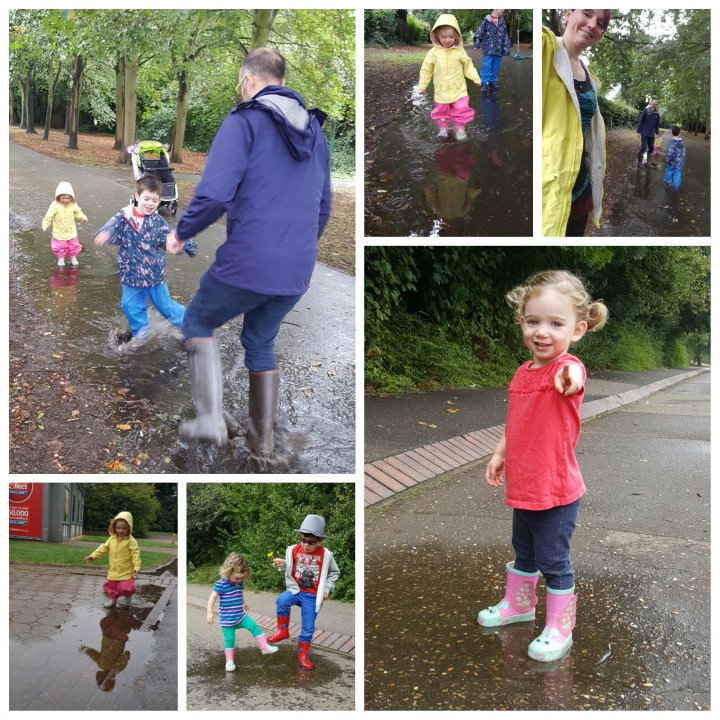 Kicking up leaves
Always one of the best autumn activities and I am looking forward to kicking the leaves with both kiddies this year, especially LM as she is older and I think will appreciate it more this year.
What I don't love
Big horrible spiders
Yes at this time of year the big beasties find their way inside. We've actually been really lucky since moving in here and haven't had many… But already 2 this year so our luck ha changed. I'm less terrified of them than I used to be and really try and put a brave face on for the kids, but in truth they still scare the bejeesus out of me and make me feel quite nauseous. Eurgh definitely not something I like about this time of year.
Getting darker in the day
We often get out in the late afternoon with the kids and have lovely evening walks in the summer so I'm not looking forward to the darker evenings. Especially not in winter when it is dark around 4pm! Just not the same being outside in the dark. Also, since becoming a runner this will really test me, not so nice running through the local woods in the dark is it? So I guess I will be pounding pavements with street lighting instead through the winter!
Germs
With colder weather inevitably come germs too. One of my friends' little boy has already come down with croup this year and I so hope neither of ours get it again this year! Absolutely terrifying when your little one is struggling to breathe in the early hours and just hope we are luckier this year! Even without croup though we are bound to get a heck of a lot of germs, especially with Monkey starting school. The coughing through the night and covering everyone with menthol rub and just generally feeling rubbish while trying to parent a poorly and ratty child. Yeah not looking forward to that aspect of the next few months.
We've had a really wonderful summer this year, so full of smiles. While there are definitely downsides to the colder months so far we are having a fun autumn (it helps that the weather has still been really good, on the whole) and will no doubt have tonnes of fun over the rest of autumn and winter. I just hope we aren't too unlucky with all the germs this year!
What do you love and loathe about autumn? What's your favourite time of year?