So the end of the year is approaching and I am not going to do a full look back at the past year… but I thought it was a good opportunity instead to have a look at all the me and mine shots of our little foursome taken over the past year, to see how much we have all grown and changed.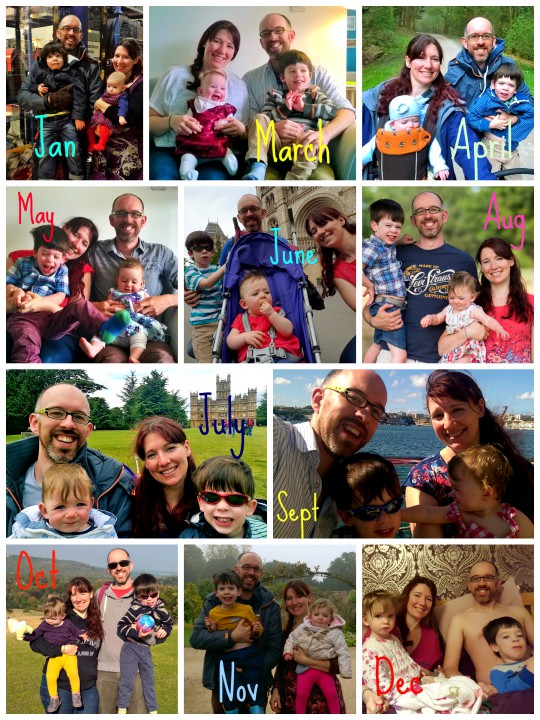 Some shots are better than others (ahem June!) and the only shot I have of the four of us for December is a pretty rubbish selfie on the bed on Christmas morning… but it is a shot of all of us and you can see how different the kiddies look compared to January, with LM obviously changing the most throughout the course of the year.
There is much to come in 2016, birthdays, a wonderful holiday with my parents, hopefully house sitting for friends in Dorset again, Monkey starting school in September (eek) and generally enjoying our children grow and change every day. I know people say life with children doesn't get easier it just changes. .. but I have to disagree. Yes there are always challenges, that's life, but the challenges are different as the children grow and I personally find that things do get easier as the little onesgrow out of the baby stage.
This time next year LM will probably be talking… she may not be napping anymore and at 2 may even be on her way to being toilet trained. Monkey will be at school and hopefully doing well. It will be a very different Christmas and our lives will be different. I can't help but be excited to see what else 2016 has in store for us and I plan (or hope) to enjoy every minute as much as I can.
Happy New Year to you and all the best for 2016. Thanks for reading!