My family shot this month is from our day out on the Stick Man trail at Fineshade Woods. We had such a lovely day so it seemed the perfect place to grab a shot of us all.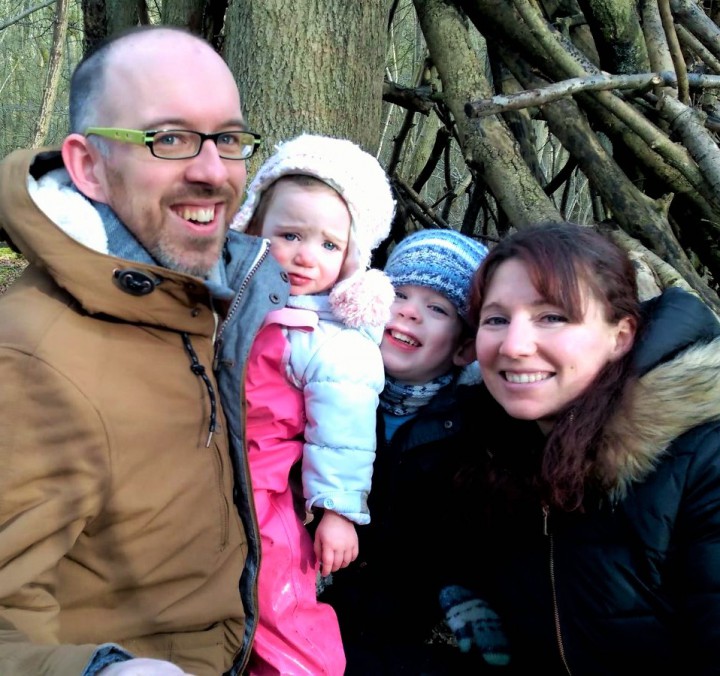 As we so often do we used the selfie stick and took a very short video of us all and then captured a few frames. We tend to find this the best way to get most of us smiling. It worked well for 3 of us at least! Maybe one day I will get a shot of all 4 of us smiling!
It has been a bit of a month February… in many ways it has absolutely flown by but it hasn't always been easy. The pesky illnesses that so many people have been hit by have struck us down at times too and it certainly made some difficult days. Half term was hard work which was a real shame and I was glad to get back to routine. I know that it was mainly hard work because of illness…. but I am apprehensive about the Easter holidays and hope they aren't quite so hard! We have managed lots of lovely happy times too this month though and have a very busy month ahead so hopefully spring will be kinder to us.