Last week I was very lucky in that I managed to get some real Mummy me-time, a day in London! Not just for anything, but for the launch of the fantastic new range of changing bags by Babymoov. Being mid-week I didn't think I would be able to go, but knowing I was in need of a break Hubs took charge of the kids for the day and off I trotted to London, very excited to see some lovely bags.
Before the launch I got to have a bit of a mooch round by myself (such a luxury) and had yummy falafel in a very cute Lebanese restaurant near Carnaby Street. All very peaceful and pleasant 🙂

Anyway enough about that, and on to the Babymoov bags, which I am really excited to tell you about because I truly think they have such a fantastic range with something for everyone.
My Bag, My Style
'My Bag, My Style' is the theme for the new range, with the idea being that your changing bag should be your bag, your style. A bag that you would have chosen just for you that doesn't feel like a frumpy changing bag, but that is still every bit as practical. They have designed the range with Mums and Dads in mind and I really think they have a bag for just about everyone and for all occasions.
There are 29 styles in total, ranging in price from £29.99-£79.99 with 7 models each coming in a number of colours and/or patterns. From uber-glam bags that don't feel like changing bags at all, to large holdalls and some styles which make perfect changing bags for Dads to use.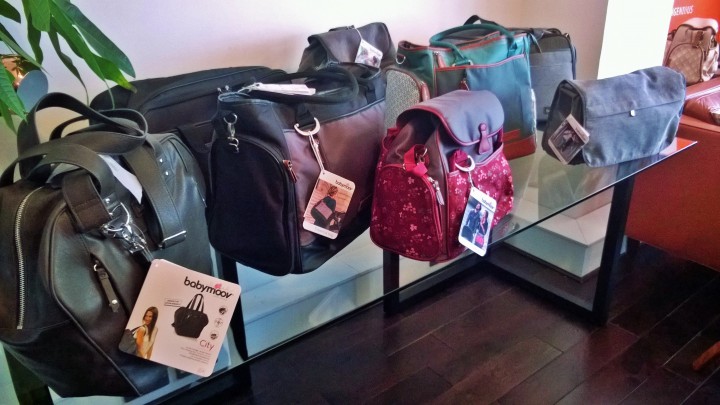 The whole range of bags come with the essentials, an insulated bottle holder, soother holder, wet clothes bag and the changing mat, which always has it's own outside pocket/storage space which I love. It may sound daft but any parent will know it is not always easy getting a changing mat back inside a very full bag, so having a place to put it without having to do that is a real plus in my book. All the bags come with a lifetime warranty as standard too.
My favourites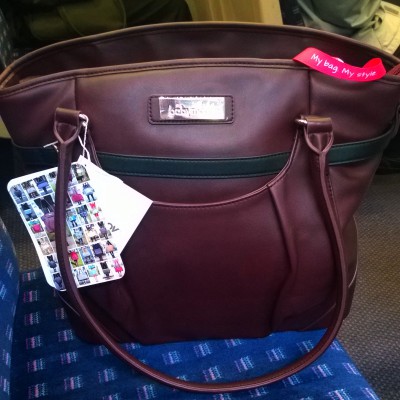 My absolute favourite in the range has to be the Glitter bag, and I was lucky enough to be able to take one of these beauties home with me (cue girlish squeal!). It is just gorgeous and does not feel at all like a changing bag.
It looks and feels like a luxurious handbag and some of my non-Mummy friends have said that they wouldn't hesitate to use it as a bag.
Inside though it is every bit the practical changing bag with plenty of pockets and space to keep all the nappies & other bits and bobs . Plus of course the coordinating essentials and shoulder strap.
It is so roomy and although it looks very similar in size to my current changing bag, when I transferred everything across it felt a lot more spacious and much less crammed in! (With two kiddies still in nappies I have a lot of stuff in there!)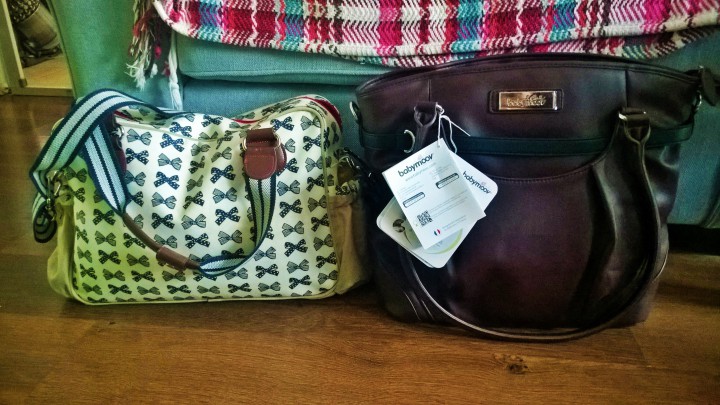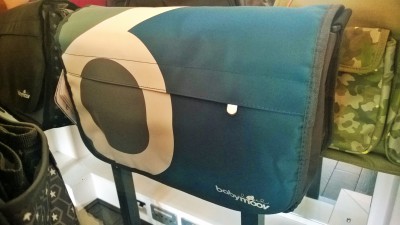 Another style that I absolutely love is the Messenger bag. I think this style is so perfect for Dads as it is so unassuming and again just looks like a normal bag.
I know Hubs would much rather carry round one of these than the girly bags I prefer so we may well have to get him one. It's not just for Dads though as it comes in different colours and styles to suit different personalities.
The Glober bag is also worth a mention as I love the idea of a backpack changing bag. I think this bag would be perfect when you are out and about with active toddlers as you can have your hands free but still have everything you need.
This would also be perfect for anyone with back troubles as the weight can be distributed more evenly. This would have been perfect when I was pregnant with LM because of my SPD.
I was under orders from my physio not to carry a bag on one shoulder so used a my normal backpacks, but it just didn't have the necessary pockets and useful bits so this would have been much more handy. Again it comes in a variety of colours and patterns, from an assuming grey to lovely bright patterns.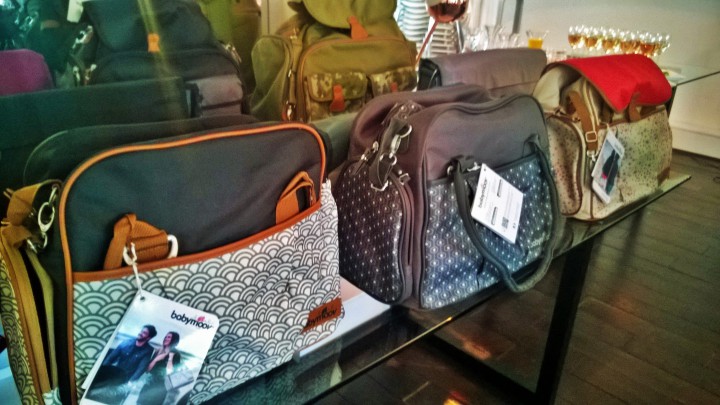 The range also includes:
The City bag, which is another glamorous handbag style changing bag which also comes with a handy change purse. and stroller harness.
The Traveller is a large holdall which would be perfect to take away on holiday,or to use as a hospital bag.
The Essential bag is a simple design which would be great to use on days out to the beach etc.
The Style bag, which is a lovely handbag design in gorgeous patterns and colours.
I had a lovely day in London and really enjoyed hte launch of this fantastic range of changing bags, perfect Mummy me-time!
I received the Babymoov Glitter bag in return for attending the launch of the range however all thoughts and opinions are entirely my own.