Regular readers will know that we have been renovating our garden. It has been a real labour of love and we spent about 5 weeks on the clearance side. We decided to get landscapers in to do the actual um… rebuilding of the garden as we know our limits! We couldn't get booked in quite as early as we would have liked and a few rainy days put them a bit behind schedule (boo :() but we have now started and they are making excellent progress!
They started by digging out where the patio is going to be. It's amazing how much dirt they have removed from just that area – basically an entire huge skip just of soil! Sadly we don't have any pictures of the skip so you'll have to take my word for it! One of neighbours did ask if they could have some of the soil for their garden, and of course I said yes! Why not?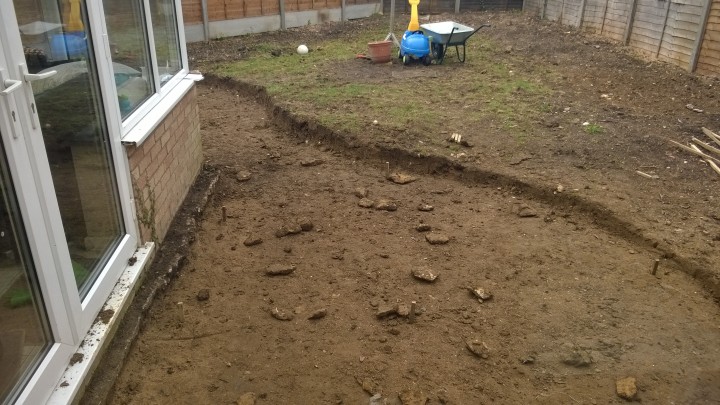 Then they laid stones down for the foundation of the patio, and flattened with a very noisy vibrating machine.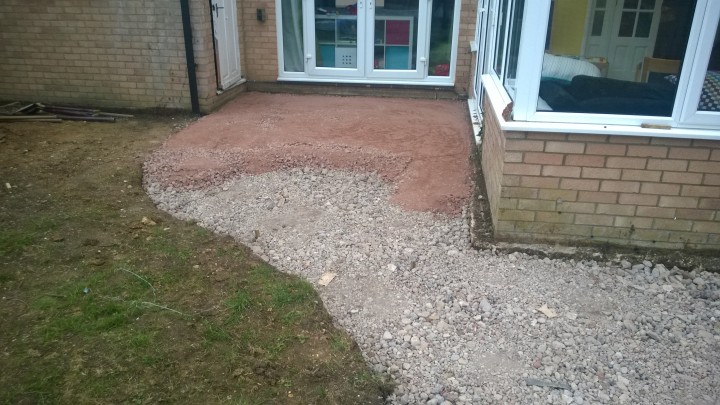 They then re-rotivated the old lawn, as the grass had re-seeded itself since we did it! Their machine was much more heavy duty than ours so it is milled a bit finer than when we rotivated it. They also dug an edge, as they are going to be lining the edge of the lawn with blocks too, to keep things neat and tidy. then they brought some big piles of sand in and we were under strict instructions not to let Monkey loose in the garden while we waited for the stones to arrive!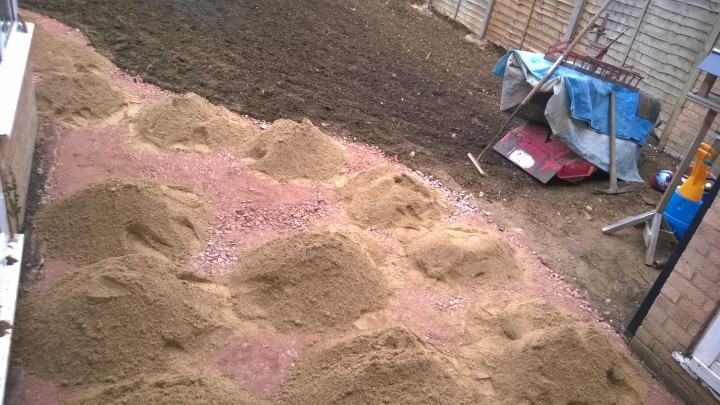 So then it was a matter of waiting for the stones to arrive so they can get laying! Eek! It's so great to see some progress finally! With the combination of the arrival of warmer weather, and all the problems with my pelvis, I can't wait to be able to just go in the garden with Monkey! Thankfully we've been spending some time in my neighbour's garden but I am so looking forward to a summer of fun in the back garden!!
And just quickly, in other garden news, we have buds on the bluebells! Woohoo! Very excited Hello beautiful bluebells outside my kitchen window 🙂