Like many children his age, Monkey is constantly on the go and really interested in the world around him. The questions are endless and I am always trying to find new fun things to do with him, that he will be interested in. After seeing some programme about fossils on the tv I decided to have a go at an activity that has been on my to do list for ages, ice excavating!
It's a dead simple activity and while I think most people excavate dinosaur toys out of the ice, we don't actually have any so I just found some other rubbery toys that I thought would survive freezing, and a few jewels and set to work. In a big tupperware I popped a few toys in a bit of water and froze it for a few hours. Once that layer had frozen I added more water and more toys and then left the whole thing in the freezer overnight ready for Mummy & Monkey time.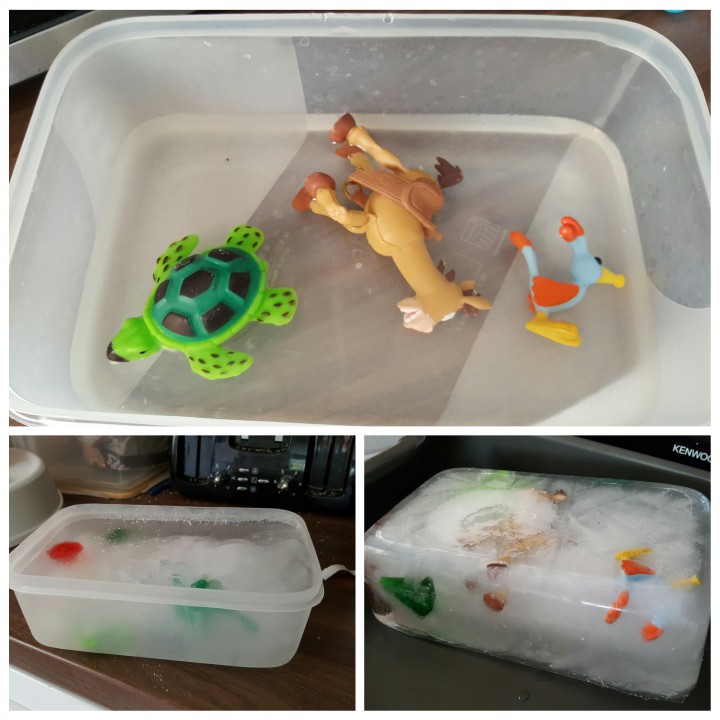 The next day Monkey and I set to work. We set up in the tuff spot inside as the weather outside wasn't great, popped the ice block into a big roasting tin and set to work trying to melt the ice and free the toys using some jugs of water, a couple of teaspoons and some table salt.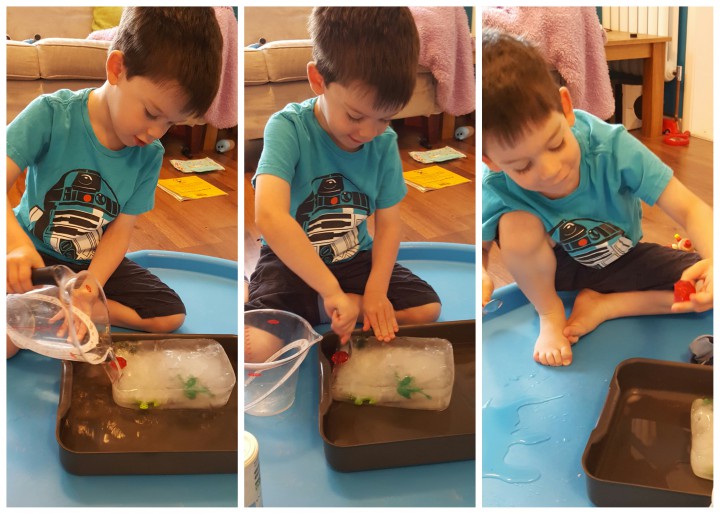 As you can see Monkey absolutely loved every minute. There was so much to talk about too which was great for his vocabulary.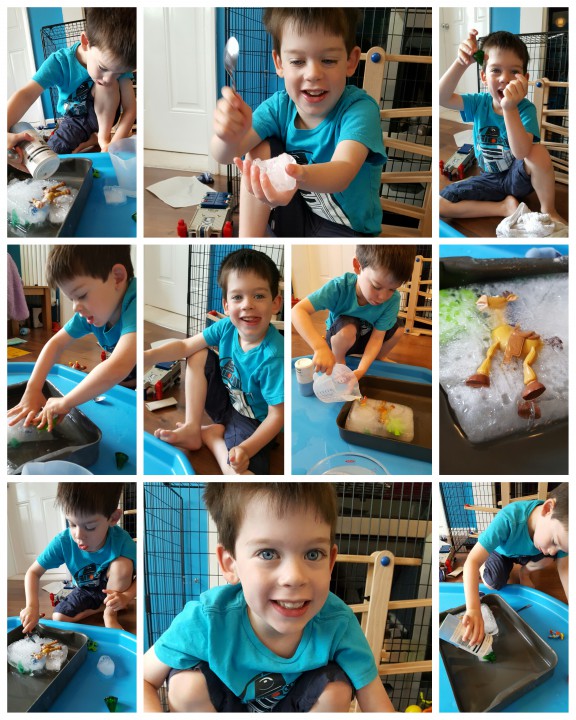 Definitely a lot of fun and will repeat it over the holidays if we have a warm day I think as then the ice will melt even faster! As it was this kept us going for about an hour and there was still ice left afterwards.
Have you tried ice excavating before?