Guidelines recommend that children under 2 watch no TV at all and toddlers watch no more than 2 hours of TV a day, but how realistic is this really? I personally don't think there is anything wrong with a bit of telly. I'm not about to dump Monkey in front of the TV all day every day, and to be honest he is so full of energy he would get bored with it anyway. We get out and about a lot, read books, do crafts and all sorts of things, but there are times of the day when the TV is very useful as it keeps him entertained while I get on with some other things. This is especially true since Little Miss arrived!
Am I wrong though? Am I neglecting my child or being a bad mum because he watches a few hours of TV spread throughout the day? In an article I read a while ago, Dr Trina Hinckley said TV viewing can be 'harmful to children's physical and mental health' speaking specifically about children under 4. She said that although parents think that TV programmes help children with learning language etc, that this is not true according to research.

I am not a doctor or an expert but I am a mother and I disagree with this to a certain extent. I think it depends on the programmes they are watching, as actually there is some great TV  aimed at toddlers which is very educational. I'm not just talking about the ones with letter and number learning (though I will come back to those in a minute) but lots of TV aimed at toddlers can teach them about life. Programmes like Peppa Pig or Mike the Knight or Timmy Time (to name but a few) often contain messages about sharing or kindness or trying again if you fail. Messages that aren't exactly harmful for them to learn!
They also, I think expand kids horizons. Monkey currently loves robots and dinosaurs, but I have to say neither of which are frequent topics of conversation in our house. I'm not even sure we have any books about dinosaurs or robots, or any toys. So where does he suddenly learn about robots to the point that he puts on his own robot voice and walks around saying "I a robot." It can only have come from the TV. There are other things he picks up in the same way, watching Peppa plant things with Grandpa Pig will show him that you plant seeds and things grow. He constantly wants to make pancakes with daddy and flip them in the air, but we have never made pancakes (we had some at granny's house a long time ago, but he wouldn't eat them and wasn't interested in them) so I am pretty sure it's because he has seen an episode with pancakes being flipped. There is a huge world outside our door and so much to teach our children about. Does it really harm them to learn about some things from the TV?
They can obviously learn negative things too, a friend once let her 3yr old watch Kung Fu Panda and didn't think anything of it until she caught him trying karate chop his sister and then try and put her in a headlock! Not ideal things to learn! I am not keen on Monkey watching something like Tom & Jerry either, little kids are like sponges and pick up on all kinds of things. Monkey particularly likes a programme on Cbeebies called Bing Bunny at the moment. I think it is quite a sweet programme and has nice themes to the episodes, but Monkey has picked up on a new phrase since he started watching it. "Don't want to." Hubs is adamant he has learnt that from the TV programme and isn't sure it is a good influence on him. It has made me think about it a bit more, but he could have picked that phrase up anywhere, and it isn't possible to shelter your child from any negativity is it? We have semi successfully persuaded him that "No Thank You" is a nicer way of saying "Don't want to" now anyway because if your child learns a negative behaviour, from anywhere, it's our job to teach them that it is not nice, isn't it?
There are a number of toddler TV programmes which are more explicitly educational too. Monkey has loved Numtums on Cbeebies since he was tiny. When he was weaning (so yes, very young) he hated being cleaned up afterwards and I found that a couple of minutes of TV at the end of a meal meant I could clean him up without any of the stress or fuss. If that makes me a bad mum then so be it. Numtums was the best way to do this. Something about the music or the colours, I dunno but it had him transfixed… and I was able to convince myself that there is nothing bad about watching a programme about numbers. All I can say is that it may be a coincidence but we have a toddler who is obsessed with numbers. At 2 1/2 he can count unprompted up to 40 and recognise numbers up to 99 (3 digits plus is a bit much at the moment!). He is even trying to write numbers a lot at the moment (with varying degrees of success) which is a bit crazy!
There are some other fab programmes too and I think Alphablocks is a great way of introducing the concept of phonics and spelling. We have also found some other fab videos on YouTube which Monkey adores and that are definitely helping him learn. It started because hubby had great memories of some of the Sesame Street counting songs from when he was a kid, so with Monkey loving numbers he wanted to show him some.  His favourites are 14 Trains, Number 12 and The King of 8 but there are loads of great ones! From watching those videos we have since discovered a huge amount of stuff from clicking on the suggested videos at the end. Here are some of Monkey's favourite educational videos from YouTube.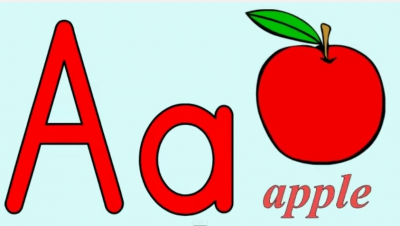 There is actually three versions of this and Monkey loves them all. He can often be found singing "Ah Ah Apple, Buh Buh Ball" and his knowledge of letters has improved so much since we found these videos and he can recognise all the letters of the alphabet now and when reading books often points out letters and says the related word such as "O O Octopus."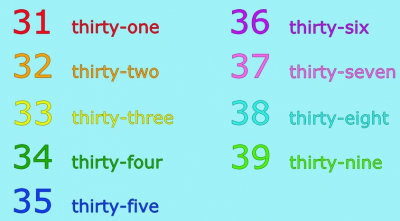 The Big Numbers Song
The people who made the Phonics Songs also make a number of other videos and this is a great one as unlike many number related videos it goes above 10 or 12. I think this has really helped Monkey with his understanding of bigger numbers. It goes a bit far when it gets to the millions but I often stop it before it gets to that point!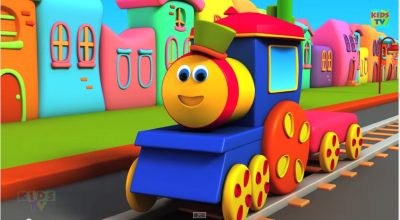 Bob The Train – Alphabet Adventure
Another Alphabet one, Daddy actually hates this one as he finds it a bit dull but Monkey loves it. It's quite long and he gets transfixed, and loves telling us what all the letters are up to! "K up a tree Mummy!"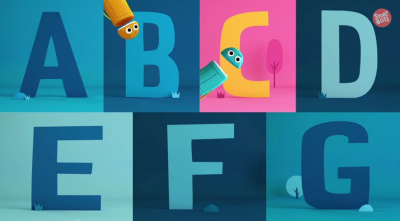 StoryBots – Alphabet Song
The Storybots are great fun and Monkey adores them. They sing a whole load of classic nursery rhymes in their little robot voices. I like this Alphabet one and since watching this Monkey gas gone from very cutely singing "A B C D E F G W X Y Z" to actually singing the song with all of the letters of the alphabet! He also loves their versions of Incy Wincy Spider, Wheels on the  Bus, and Songs about Shapes – Triangle to name a few! There is literally loads of videos in this range from shapes to body parts and all sorts.

We of course do lots of other play focussed learning of songs, numbers, letters, body parts etc, Monkey is not learning these purely from TV and YouTube but I do think they complement his learning. I don't think kids should be in front of the TV all the time, of course I don't, but I don't think it does them any harm either. In fact I think they can learn things from TV, they just probably shouldn't learn everything from the TV.
What do you think, can TV be educational for toddlers?