We are incredibly fortunate where we live, that we have a fantastic country park basically on our doorstep. I don't like to name it as hubs feels it is too clear an indication as to where we live, but we can walk/cycle there so easily. It is the perfect place for a family outing, to meet friends and generally have a play. Last weekend we arranged to meet some of our friends there for the morning.
It was such a clear, but very cold and frosty winter's morning. Though it is very close it can be a bit too far for little legs to walk (especially the homeward bound leg after running and playing all day) so we decided to cycle over. I adore that LM loves being on the back of my bike, and Monkey is getting much stronger and able to cycle faster and for longer meaning we can have a bit of a family bike ride (though still a very sedate one!). It was gorgeous cycling over in the morning sun and sparkly frost.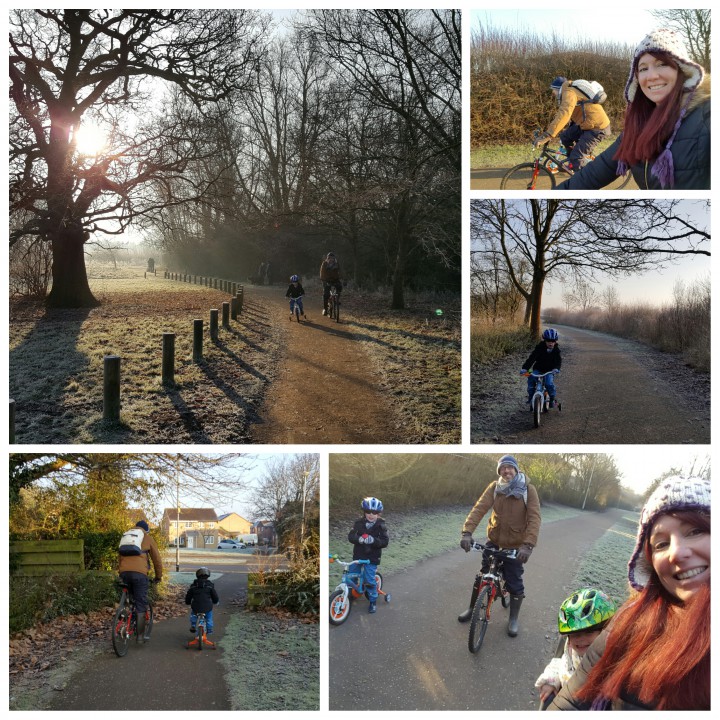 We had a look around at some of the ice and frozen plants, and shells etc before our friends arrived.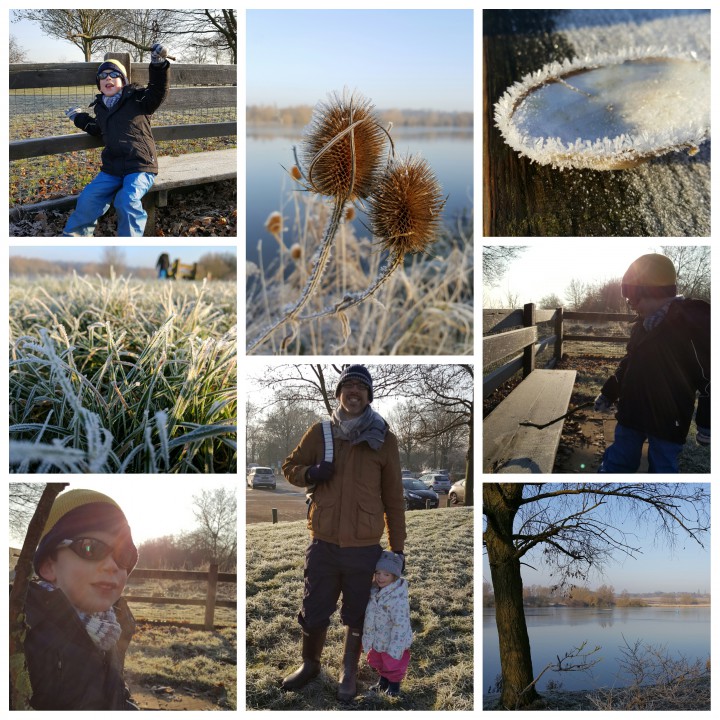 They joined us for a play on one of the playareas, which was interesting in the ice, as the slide was seriously slippy, so much so that LM flew at one point bless her!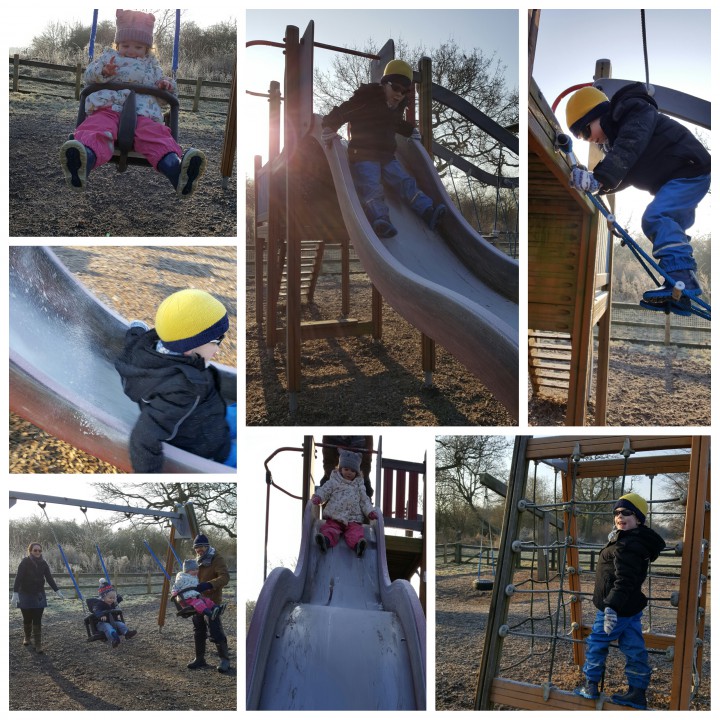 The kids then had great fun chasing bubbles, which looked gorgeous in the sunlight.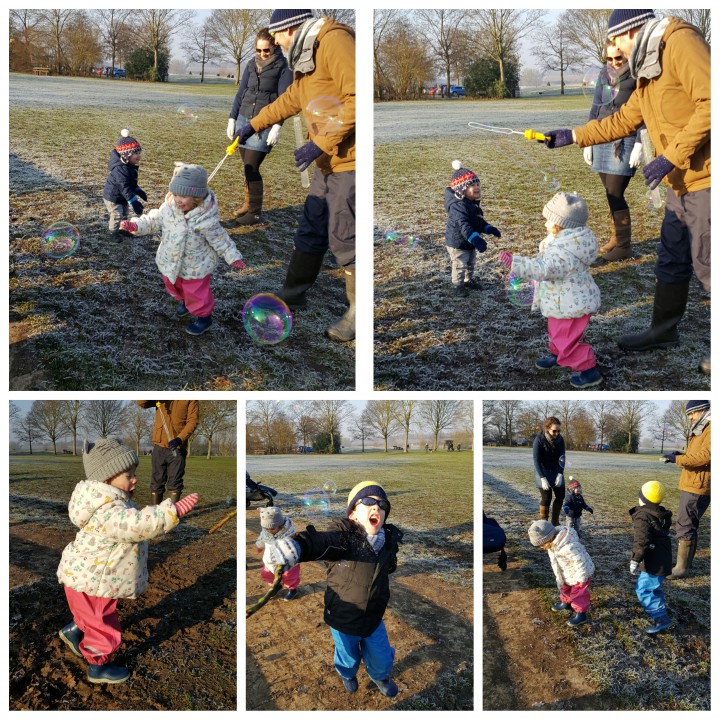 We then walked over to go to another playarea but at this point LM threw a mega wobbler and basically wouldn't stop screaming. One of those times where you can't really even work out what is wrong or what she wants you to do. Always fun. Eventually she was happy to ride on Daddy's shoulders which thankfully gave us a break from the screaming!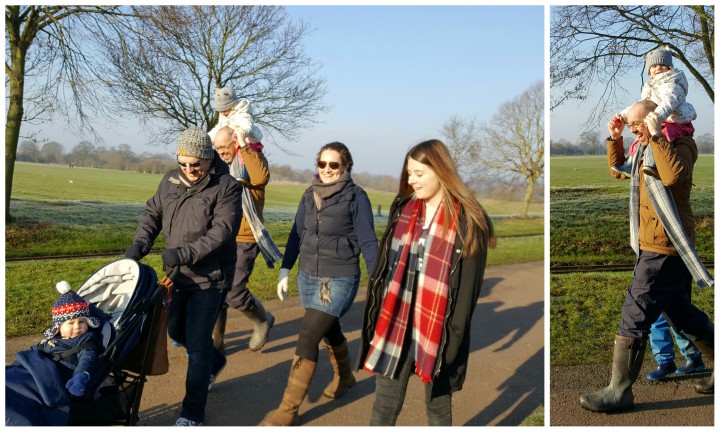 Thinking she may be cold we stopped at a cafe for some hot drinks and cake to warm us all up, before going out onto the nearby sandy play park. The kids love this park and had so much fun out there, going through tunnels, jumping off ledges, going down the slide and playing in the sand in general.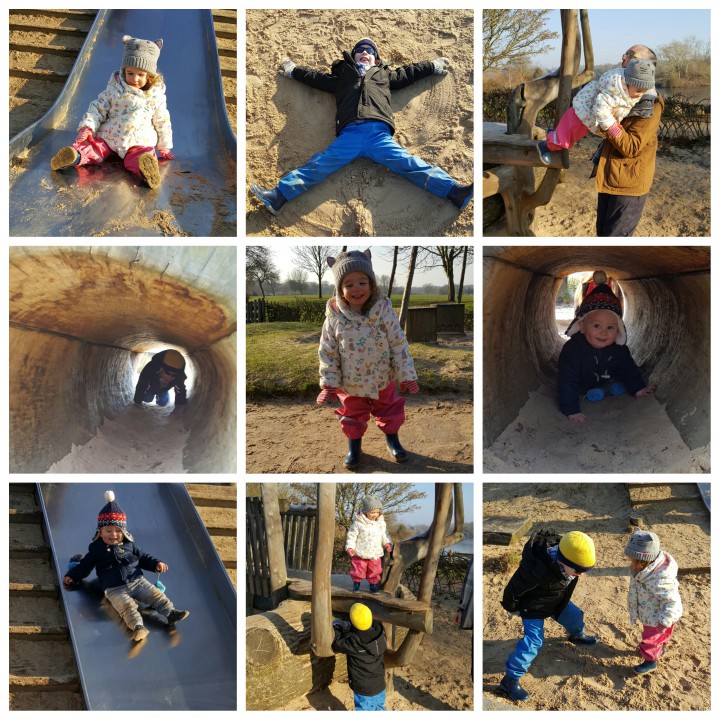 With lunchtime approaching and knowing we had to get back to our bikes, and then cycle home, it was time to head off. I love a good cold morning out when you can then wrap up warm and cosy when you get home 🙂