The second instalment in the Becoming a Stay at Home Mum Survival Kit Series – All the things I think you need if you are going to survive becoming a stay at home mum! Next up, Resilience.
When I say resilience I guess what I mean is confidence in your belief that being a stay at home mum is the right thing for you to do. To not give in to doubts or be swayed by the opinions of others. Sounds simple but it can be very hard at times. The term 'stay at home mum' is a relatively new one, that replaces other labels such as 'housewife' and 'home-maker'. In the not too distant past, being the housewife or the home-maker was the norm and it was much more unusual for women to continue working once they had children. We've come a long way since then. Working mothers are now much more common and stay at home mums have become the minority.
As I have said before I don't know that one way is better than another, we each have to do what is right for us and our family. However being in the minority can be difficult as there seems to be a lot of people who struggle to understand why you want to be a stay at home mum. I am talking about mums as I am a mum but I am sure it is just the same, if not worse for some stay at home dads as they are even more of a minority group.
What am I talking about? Well when I speak to old colleagues and tell them I am a stay at home mum there is kind of an 'oh' moment and 'ok, 'sometimes a 'what do you do all day?' and recently 'what will you do when the kids go to school?' As if being a stay at home parent somehow tarnishes your record and you'll never be part of the workforce again. Heaven forbid that you might not want to be part of the workforce, and that you might enjoy being a stay at home parent!
The opinion I struggle the most with is the suggestion that being a stay at home parent somehow means that you have a lower IQ or something. For example, when working mummies say that being a stay at home parent isn't 'enough' for them and they need something more for themselves. That is fair enough and I understand they may feel like that and don't think any less of them for it. Yet when it is turned around I have found some people are so confused why it is 'enough' for me right now. During a play-date conversation a couple of months ago another mum thought I said I was going back to work and immediately jumped in with an "Oh I am glad, you're like me, you need something more." It was really awkward having to say, no, um I'm not going back to work. I'm sure I will one day but not right now. I'm fine, and the fact that I want to stay at home to raise my children doesn't make me any less intelligent.
Most of the time these things don't bother me and people can think what they like. But sometimes it gets to me and the doubts creep in, so you have to be resilient enough to not let them get to you. To stand firm in your decision. I've written before about how hard it is to be proud of being a stay at home mum, to avoid risking offending someone so it's not about saying that I'm right and other people are wrong. It's just about having the resilience to listen to their opinions but not let them get to you or make you think you are doing the wrong thing or that you are somehow lesser because you don't work .
Thankfully not everyone thinks like that. I also have mummy friends who say they enjoy work because it's easier than being with the kids all day and less exhausting, who tell me they don't know how I do it!
It's not just about other people's opinions either, a series of difficult days can beat you down to the point where  you think that maybe it isn't the right decision. Going through a rough patch with food or sleep etc. can leave you wondering if maybe it would be better for both you and your child if you were at work and they were at nursery or a childminders, being looked after by people who know what they are doing. So you have to be resilient enough not to let the bad days drag you down. After all there is going to bad days no matter whether you are a working parent or stay at home parent. You have to dust yourself down, think about why you have chosen to be a stay at home parent and have the strength to see it through.
I'm not saying I manage this all the time – after all my blog is about becoming a stay at home mum rather than being one! It's something I am getting better at though. Maybe if I reach the point where I don't doubt myself or don't care about other people's opinions/comments that I will feel like I am a stay at home mum – rather than just someone who is trying to be one!
What do you think?
If you liked this post, why not have a look at the other posts in the survival kit: Perspective, Confidence and Creativity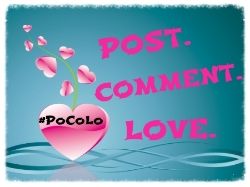 Copyright protected by Digiprove © 2014 Victoria Welton