Monkey was an early teether and got his first tooth at 4 mths. Therefore it is no surprise that LM is also teething early, although no teeth as yet and her symptoms have definitely been up and down! I took to twitter for some advice on remedies people have used and received some really helpful info. Don't you just love blogging and social media for that?
The lovely people at Dr Brown's also replied and very kindly offered to send me a couple of teethers to try out with LM. They sent me their "Ridgees" Giraffe shaped teether and one of their "Orthees" which looks almost dummy shaped. Both are designed by Paediatric dentists and are suitable from 3 months up which is perfect for LM.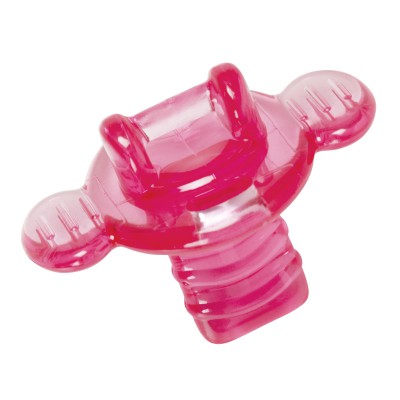 Dr Brown's Orthees
Developed by a paediatric dentist
Massages sore gums and relieves mouth pressure during teething
Ideal for front and back teething, Orthees® are easy for little hands to hold and help the jaw to develop as baby transitions to biting, chewing and speech
Freezer safe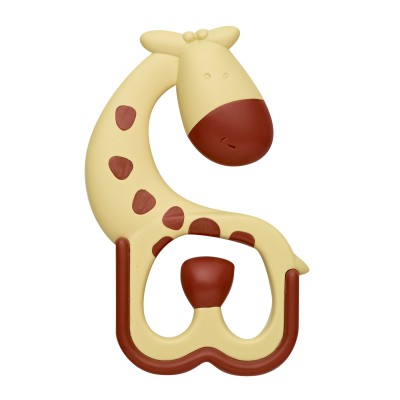 Dr Brown's Ridgees
Developed by a paediatric dentist
Textured surfaces ease sore gums during all stages of teething
Reaches all areas of the mouth–including back molars
Firm edges massage gums while soft surfaces provide pressure relief for erupting teeth
Freezer safe
Both teethers are lovely and have different areas which are suitable for different parts of their little mouths. Both are also great for little hands to grab. Of the two LM definitely prefers the Ridgees Giraffe. Whenever I try and use the Orthees with her she gives me a very perplexed look and promptly spits it out. She always did the same with dummies and we never managed to get her to take one, she prefers sucking on her fingers. I would imagine that little ones who are used to dummies may take to it better… or it may just be that LM is particularly fussy and most other babies would be happy with it!
She loves the look of the Ridgees Giraffe and spends as much time looking at it as she actually does chewing it and it is a perfect size for her to grab hold of. It is harder plastic than I thought it would be from the pictures but I guess that is what they need for their little gums!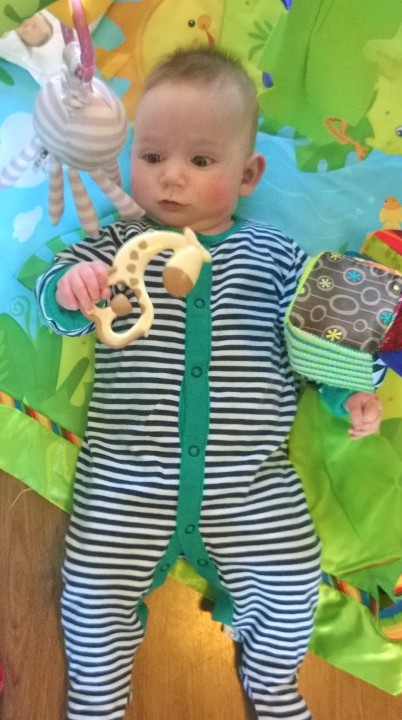 I like the shape of it too as I think it will be easy for her to use as she grows and needs to chew on different parts of her gums. Both teethers are also freezer safe so we could pop them in the freezer to cool and help her little gums that way.
At this age (4 mths) she is a little fickle and doesn't have preferences for anything or chew or play with any one toy for long so I can't say that she has a particular preference for these but I hope that as she grows and continues to teeth that they will really help soothe her little gums.
For more information, or to buy any of the Dr Brown's Teether range, please visit drbrowns.co.uk
We were sent the Dr Brown's Ridgees and Orthees teethers for the purpose of this review however all thoughts, opinions and photos are my own.