Wow so our little lady turns 9 months old this week! Which means she has been in the world for as long as she was growing in my tummy! Her development seems to be coming on leaps and bounds all the time now and for the most part she is a joy to be around. She just beams with happiness when she smiles and melts our heart on a daily basis.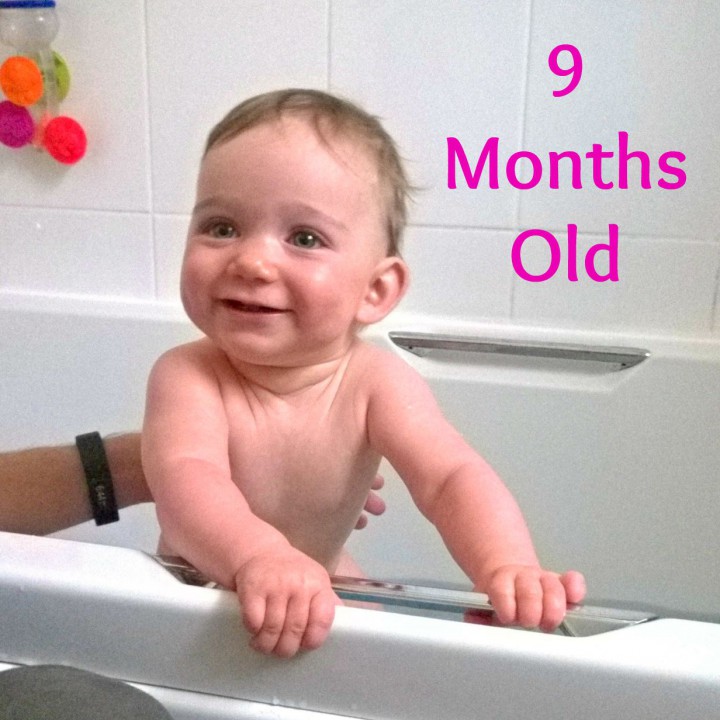 She is keeping us on our toes though. For a while we have been convinced she was going to be a crawler.. And she can do it… Or could if she wanted to. But she doesn't want to. Nope, like her big brother she would prefer to walk, thank you very much!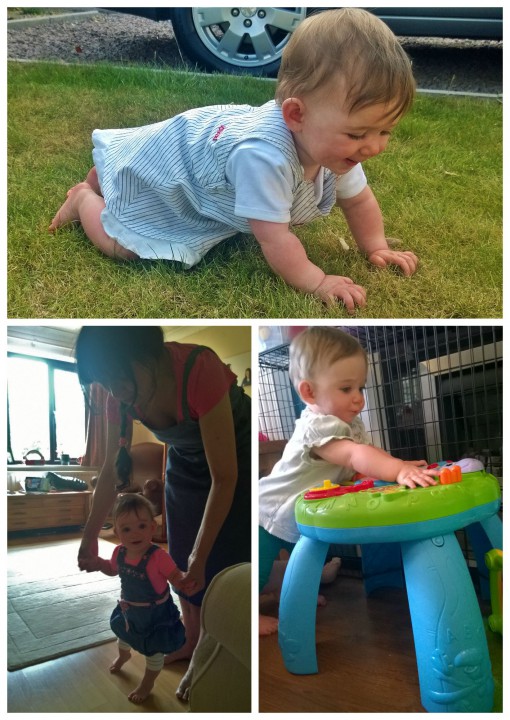 So though she can crawl she more often is trying to stand and falls flat bless her… Unless there is something or someone to grab onto. We still had her on the highest cot level until this week but had to lower her after I came in to see her after her nap and found her on her knees, holding the side and about to stand. If she had stood up she basically would have gone head first out of the cot! Eek!
As she wants to walk around that also means we are walking around with her a lot. Not great for our backs unfortunately but I know it will only be in the short term as we did the same with Monkey and he walked pretty early.
Her sleep regression troubles have eased off a little thankfully. My Mum's tip of rubbing her back helps if she is struggling to settle herself but for the most part she does get herself off to sleep quite quickly again. Phew! Less screaming does make the house feel a lot calmer.
She seems to have settled into a little bit of a routine for the time being… Where she sleeps from 10-1130/12 in the morning,3-4 in the afternoon and then 730pm-6am overnight. It is nice knowing a little bit what to expect but I doubt this routine will last long and, well, I know she can change at any given moment! She does so like keeping me on my toes!!
She is a chatty little thing and been saying dada or jaja indiscriminately for a while and it has been lovely to hear mama or maba come out recently too. I know she doesn't know what it means but it is still lovely. She is getting more giggly as well and loves being tickled, which is obviously great fun.
She loves people, adores her daddy and still worships her big brother, smiling the second she sees him. She also likes grabbing him, which he takes in good spirits for the most part bless him.
This week we have had a some waving at people which has been lovely and is just another example of how we are entering what I see as the fun stage. Yes it is still hard work, but a little less so and with all of the learning and developments comes a lot of fun for all of us.