A couple of days ago, Monkey and I were enjoying a nice little walk home from his grandparents' house. The sky was blue, the sun was out, we walked past some lovely spring flowers and it was just lovely.
Near to our house there is a big bridge – the blue bridge – and we spend a lot of time on the bridge looking at cars and buses. There is a little grassy area next to the bridge which Monkey loves – mainly because in the autumn we spent a LOT of time there playing around kicking up leaves. He likes it there, we play peepo around the trees, and he knocks on the tree trunk (not sure why but he enjoys it).
What I hadn't ever really noticed before that day was the fact that this grassy area provides a great sloping hill down from the bridge. (It leads down to a road but it is only a Bus lane so not dangerous). I'd obviously seen it but not thought about it. Monkey though for some reason (after the obligatory knocking on tree trunks) made a beeline for the top of the hill, pulling me along with. Then, to his delight, we ran all the way down the hill together. He likes running down the smallest of slopes but this is the tallest and steepest 'hill' that I think he has ever run down, and well, he loved it!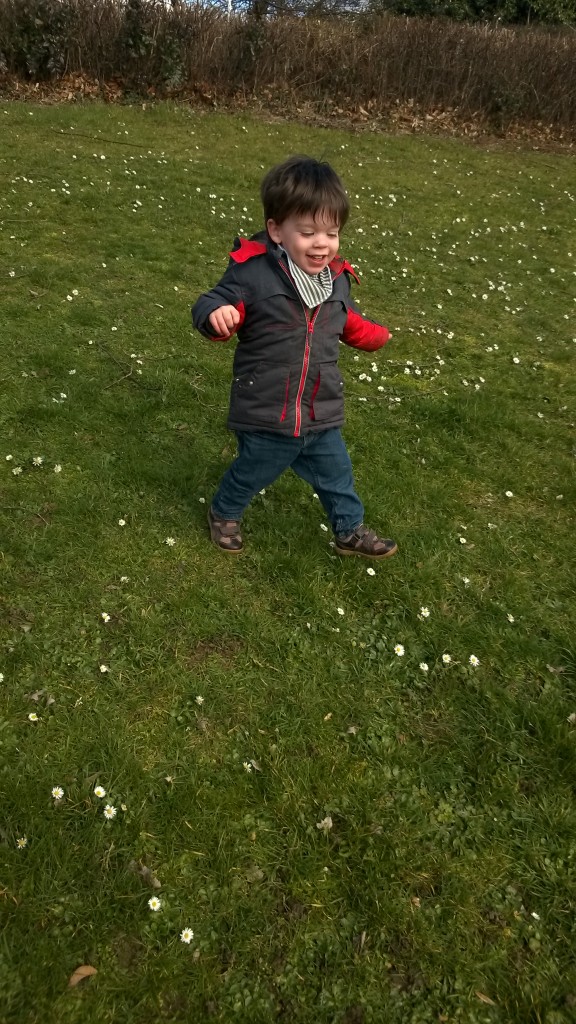 And I loved taking photos of him! So he did it again…
…and again…
… and again! Many times over!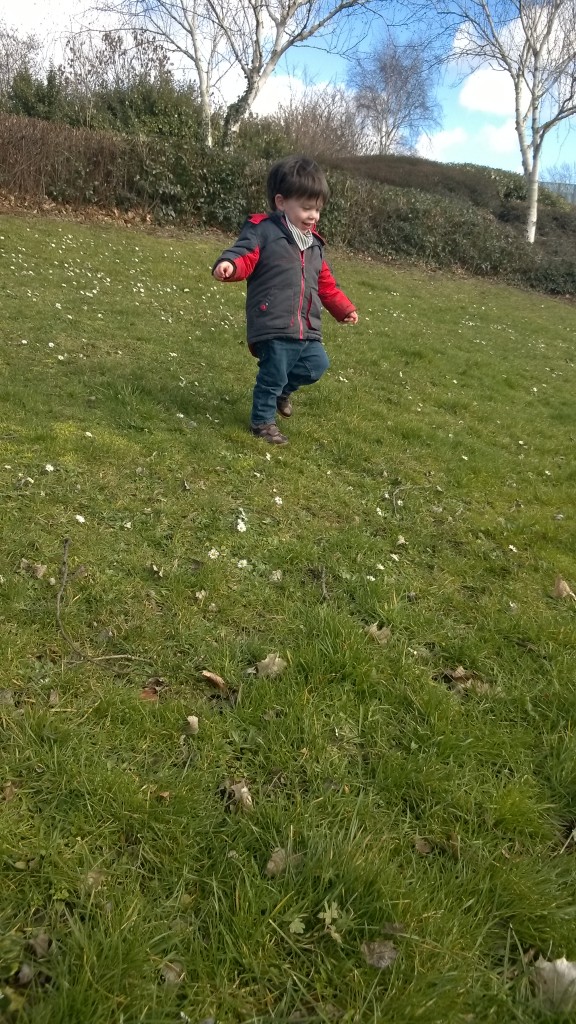 Oh the simple pleasures of running down hills! 🙂