Wow I can't believe it is time for another siblings post already. Seriously where is this year going? April, wowzers.
This month has seen the arrival of spring, which has meant warmer, milder days and lots of fun outdoors. It has also been the easter holidays, which because of chicken pox and tummy bugs beforehand, seemed to last forever in our house. It has meant lots of time together. In other words lots of fun but also lots of screaming and pushing and getting on each others nerves. Lots of of Monkey getting jealous over the amount of attention his sister demands and lots of tantrums on both sides.
So it has been tricky at times but there are still many many times where they melt my heart and I really couldn't ask for them to have a better relationship.
They have so much fun together now, with lots of chasing and giggling going on and that's where some of my favourite shots of them together come from this month.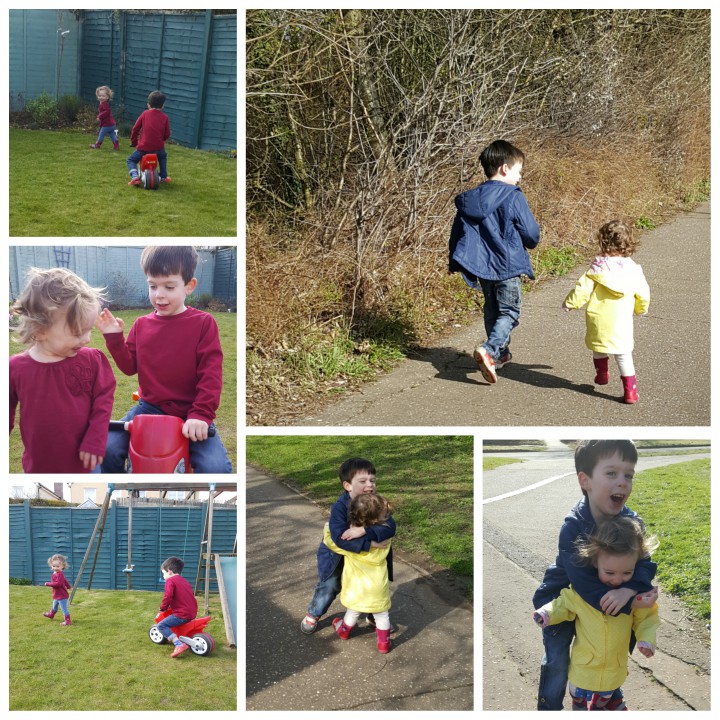 I also love these shots. Yes they are both glued to my phone (stellar parenting eh?) but I love the way they are actually sharing it for once… Or at least that they start off sharing it… And that even though Monkey tries to move it away, I like LM's determination to keep her eyes on it, and I love the way they are sort of snuggled in the end. Cuties!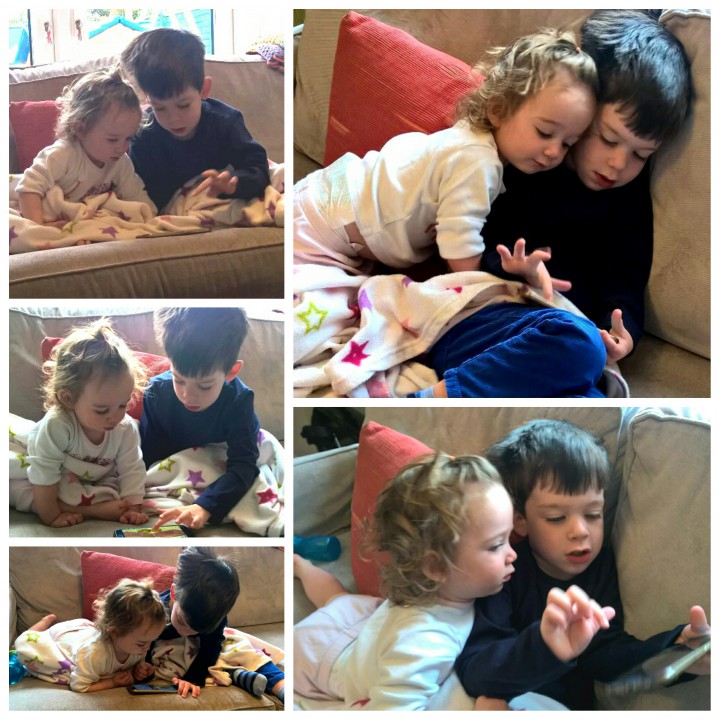 And finally, just because they are adorable, some of the other random shots of my little pair together. Love them!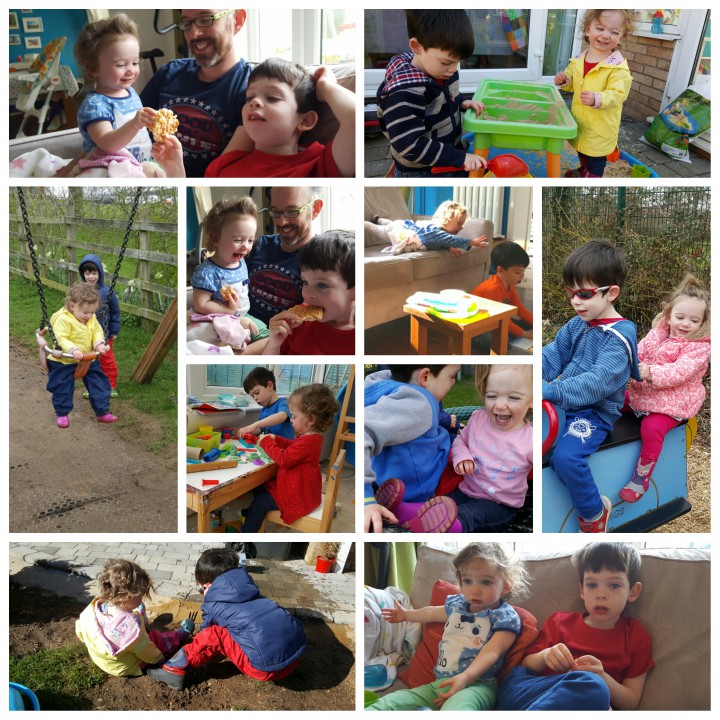 There's no denying that two kiddies are hard work and I have to admit to being glad to getting back to routine this week with Monkey being back at preschool. But I love them so much and I love the way they love each other too.