My word of the week this week is colours, as I have been enjoying all of the colours of spring.
At the weekend we popped over to one of my favourite spots, our local bluebell woods. I love going at this time of year to see the gorgeous carpet of blue up the slopes of the hillside in the woods. Monkey enjoyed exploring and so did LM though there was some big muddy puddles we had to keep her away from!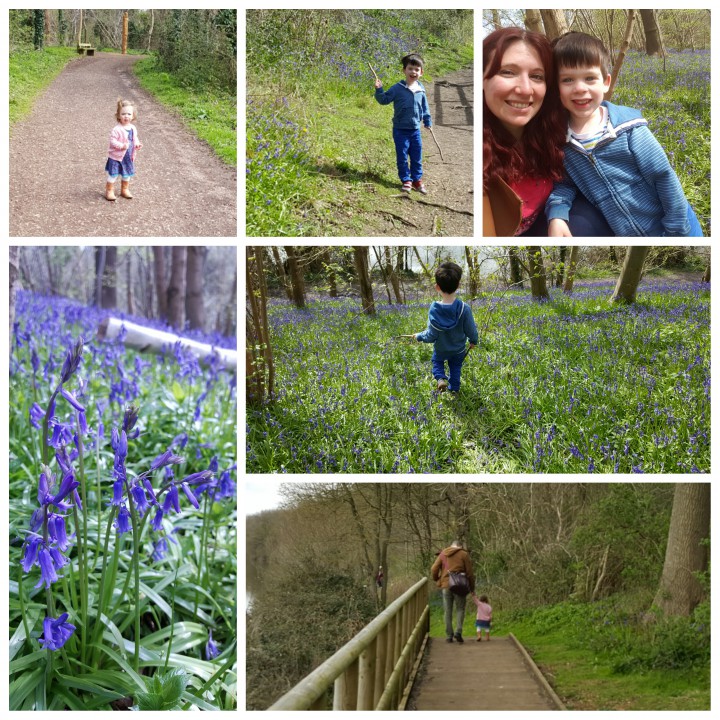 Afterwards we headed to my mother in laws for her birthday celebrations, and Monkey and I had made her a rather colourful cake! We had a lovely time with family.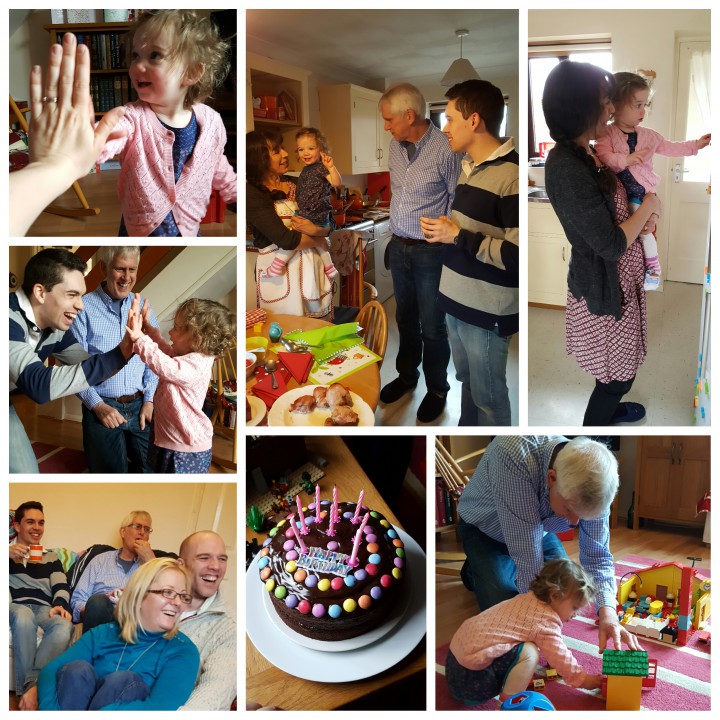 We also did some gardening over the weekend and it is so lovely to see so much colour appearing in the garden and out and about!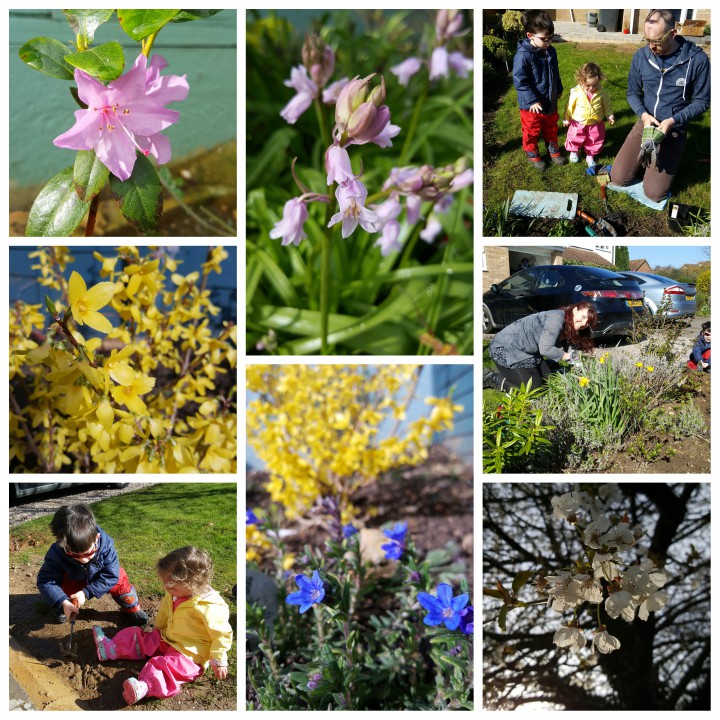 I'm also a little in love with my new bright yellow coat from Trespass… Review coming soon! It is not a colour I would usually go for but I am loving it so far!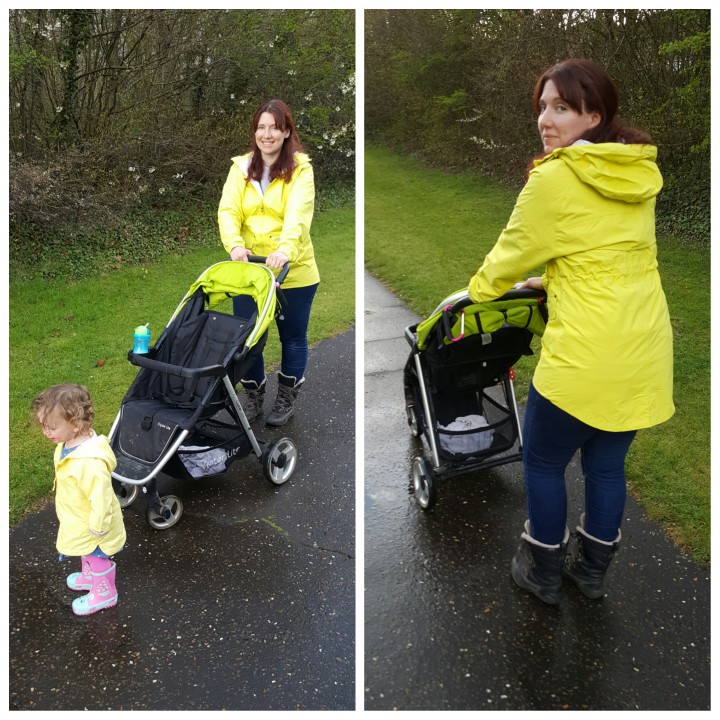 Finally you may have seen my recent post about bubble painting with Monkey… Well we have been at it again this week as he loved it so much. He was enjoying mixing the colours this time by blowing two at once! Such fun.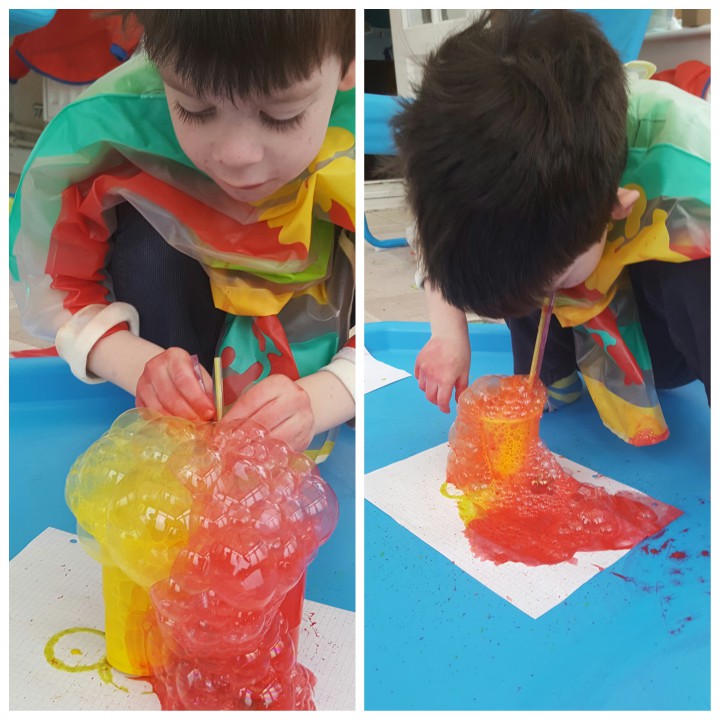 How has your week been?