Monkey and I went on a play-date to a friend's house the other day. We are very good friends and even though her little girl (E) is almost exactly a year older than Monkey they generally get on pretty well together and play nicely with each other, even if Monkey is pottering about by himself a bit.
At one point, E was playing with a shapes app on my phone, monkey was playing with some toys and my friend and I were having a chat. A few minutes went by and we suddenly realised E had figured out how to get to the camera on my phone and take pictures. Her mum has an iphone and I have a windows phone, so completely different operating systems. Clever girl! So she took a few snaps and even managed to take a few selfies with the front facing camera.
She took some pics of Monkey and then, I thought she was taking pics of me but it turned out she was taking pics of her ken doll. So I lifted him up for her to take a few snaps. Pretending he was was smiling and saying cheese.
She took a few snaps and then said "that's great Ken, now let's take you clothes off and take some more pictures". Her mum and I roared with laughter at the shock of the request then I said "err no, no we don't take pictures of people with their clothes off" and managed to distract her by bringing barbie into the frame for some photos. I made them kiss each other, which E was NOT amused by.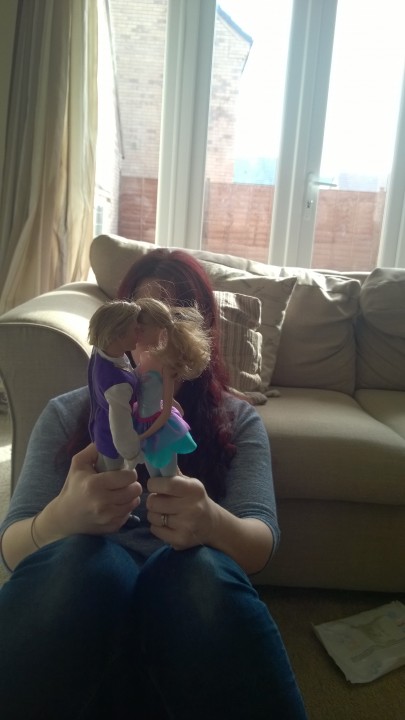 So I tried to make them hold hands, semi-successfully…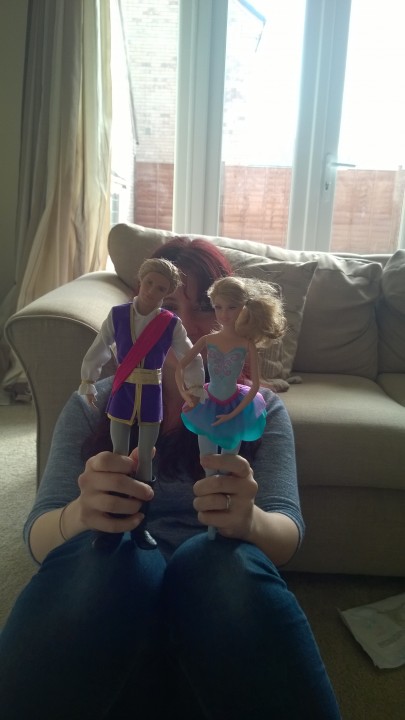 Then I slipped and it looked like Ken was holding Barbie's bottom!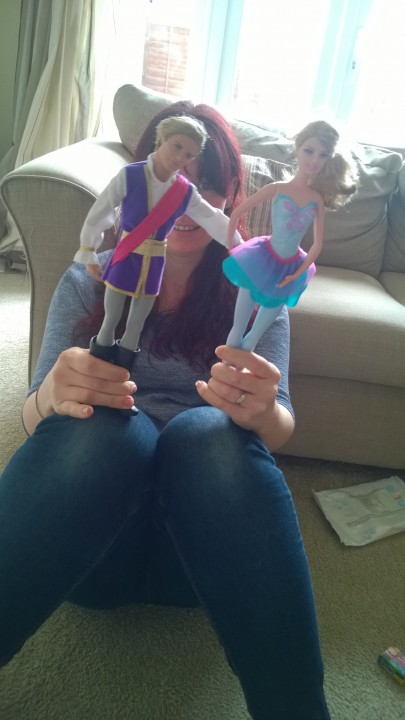 E's mum and I had a good chuckle about this, and then E cottoned on to what we were saying and started requesting that they touch their bottoms in the photos!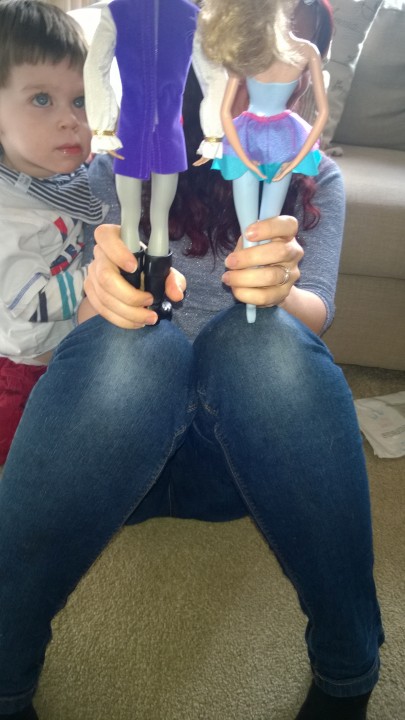 Haha , silliness but who knows, E may be the next Annie Liebowitz!