My word this week is a great one, it is Celebrations, because we have had a week full of birthday celebrations!
Last week my little big boy Monkey turned 3! Sadly the poor thing was terribly poorly (believe me, poorly could easily have been this week's word too as we have all been suffering) with a stonking cold and conjunctivitis, so it was a very chilled out birthday at home with a visit from his grandparents for lunch and an uncle & aunt in the early evening.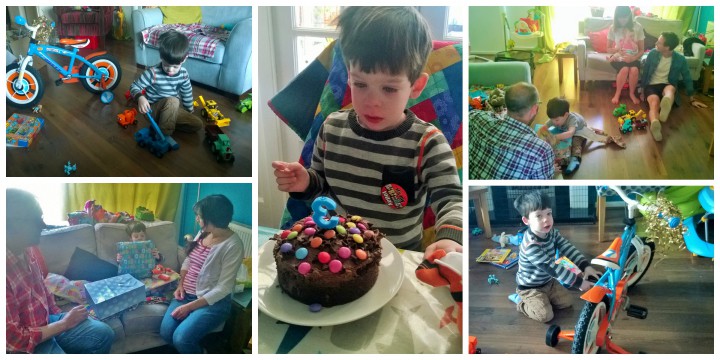 Saturday was the big celebration though with lots of family round for his party. He was so excited bless him and even though he was nowhere near 100% he was feeling a lot better, though by then poor hubs was really suffering. I made a Lightning McQueen cake, which didn't work out quite as I hoped it would, but you could tell what it was meant to look like and Monkey loved it (and everyone said it tasted nice) so that's all that matters.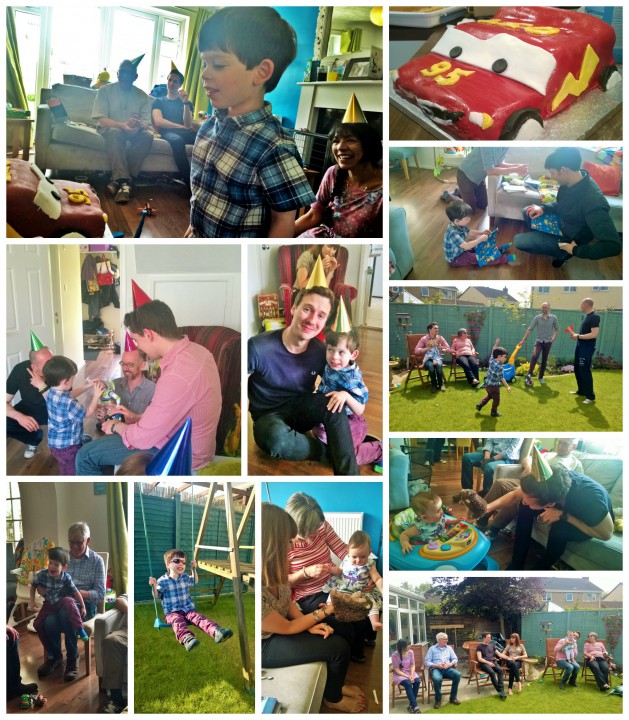 It was a lovely family day with yummy food and lots of fun 🙂 Monkey was a lucky boy with lots of very lovely pressies and lots of attention from all his favourite people. We spent most of the time inside until Monkey commanded that we all went outside. "Let's go outside, with Mummy and Daddy and Lots of Family!" When people weren't forthcoming he stood in the doorway shouting "come on everybody!" lol love him.
Sunday was a fairly chilled day at home then Monday saw more birthday celebrations for my Father-in-law's birthday. Another lovely happy family day at Grangranny and Granddaddy's house.
Before we left we had got out a bag of hand-me-down clothes for LM who is growing all the time and found this gorgeous little tutu. I just couldn't resist dressing her in it and she looked so cute in it! Granny loved her little pink princess and LM was so good even though she was really coming down with the cold by then and had conjunctivitis too.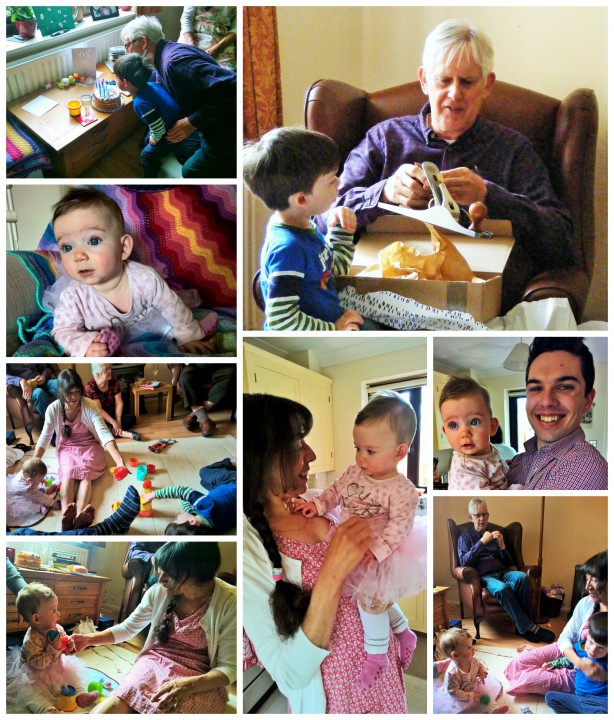 Thursday saw the celebrations continue with one of Monkey's friends turning 4 and a birthday party at a soft play centre. It got off to a very bad start with Monkey throwing the mother of all tantrums as he didn't want to go. He screamed continuously in the car and made himself sick. I was so stressed and so angry…. but thankfully he perked up a little when he saw some friends and a piece of cake later he was much better and had great fun on the soft play. All that stress and hassle for absolutely no reason, toddlers eh?
Thankfully two of my best Mummy friends were there (we missed our very heavily pregnant friend that makes up our foursome but at nearly 40wks pregnant she understandably couldn't make it!) and they helped remind me that they have had days like it with their kids recently too and as always it's just nice to support each other. LM was cute again in her tutu and it was fun, though obviously ever so slightly chaotic with a bunch of kids at soft play! I was shattered by the end of it but Monkey was happy and we did have a lovely time so I am very glad we went.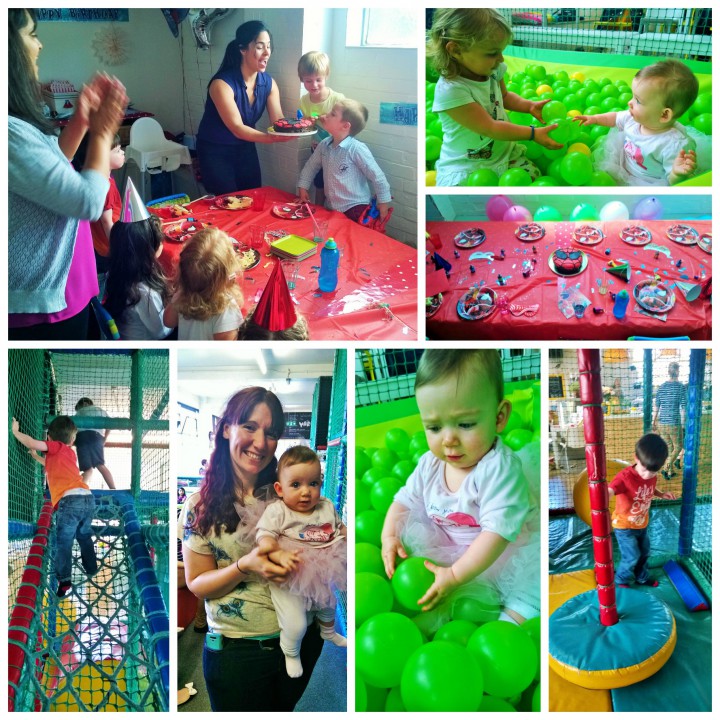 This marks the end of a couple of months full of birthdays of family members and friends. In April we have 6 and in May there are 8! (there may be a 9th depending on when my friend's baby arrives) So it is full of fun but also is a lot of birthdays in a short space of time. There are only 2 in June and none in July so I have to admit it will be nice to have less birthdays to think about for a while.
Do you have a time of year where there are more birthdays than any other?