This winter has been wet and cold and miserable. I think most people would agree with that. Which is why I was so relieved to have a sunny day on Sunday. This meant we could get out in the garden, and to my delight there are some beautiful Spring flowers starting to appear.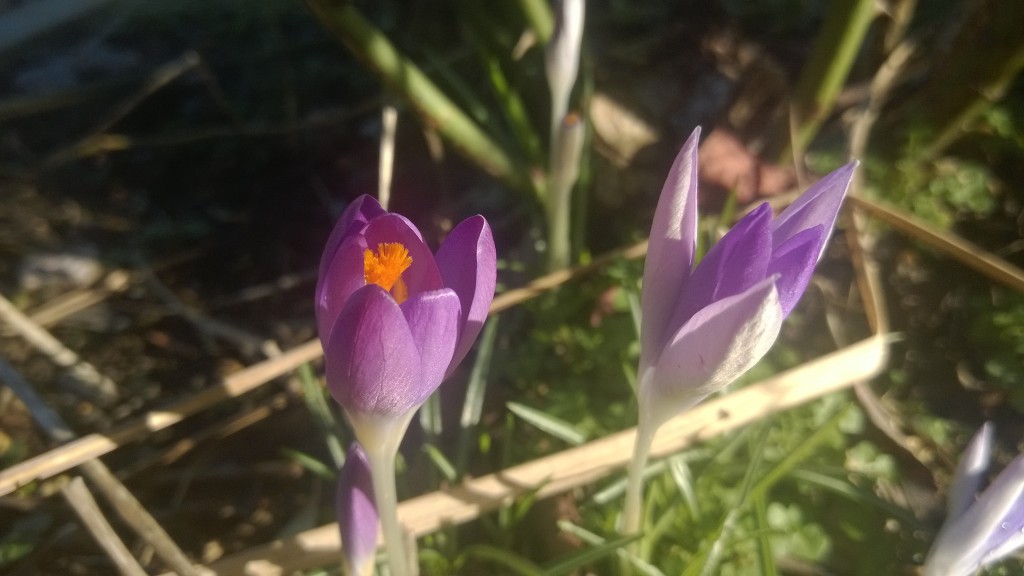 Just a few lovely crocuses but it reminds me that this horrible wet winter is nearly over and hopefully we'll all have a bit more sunshine and colour in our lives very soon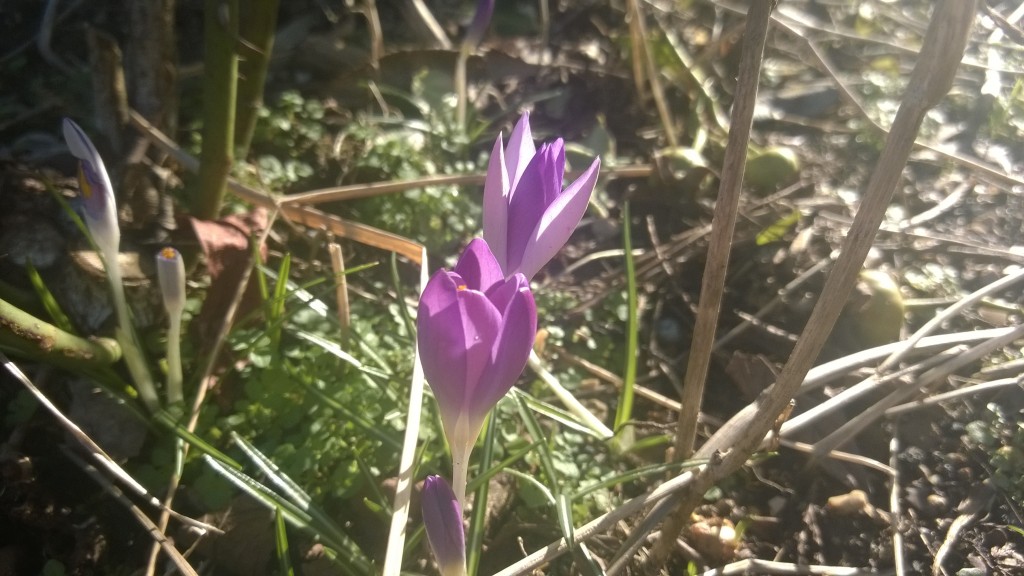 My father in law gave us some bluebells to plant recently (my favourite flower) so we made the most of the sun this weekend to get them in the ground and start to have a bit of a tidy up in the front garden. The back garden…..is a whole other story so there'll be more on that soon!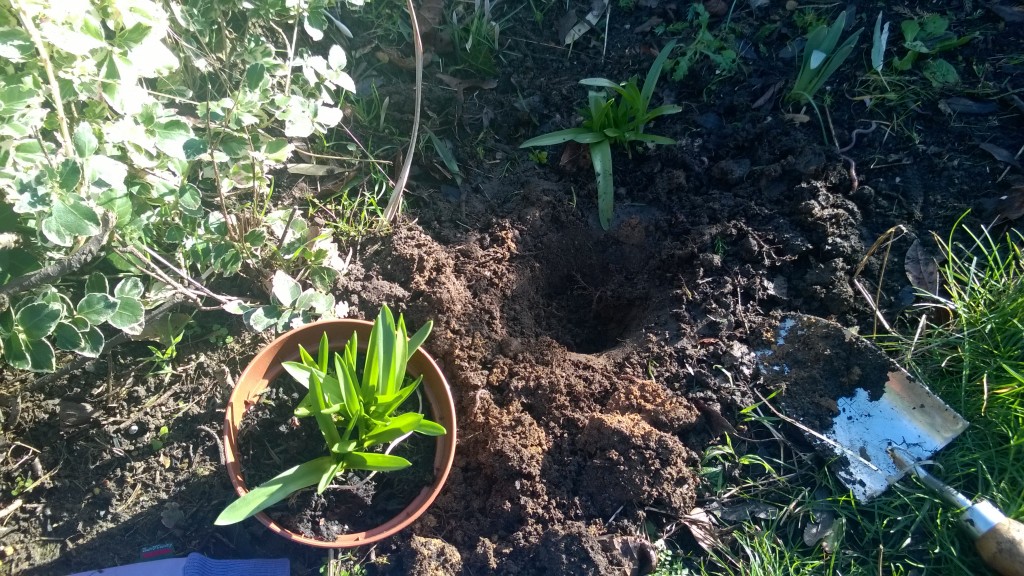 Monkey really enjoyed being in the garden and even tried to help with the digging! Good boy!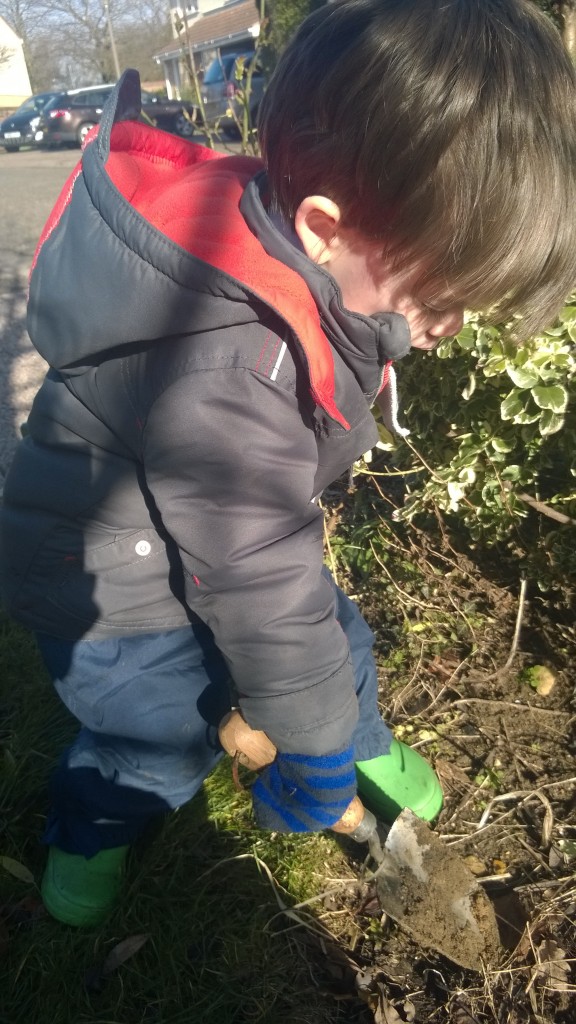 I'm not much of a gardener but his daddy is so he must get that from him!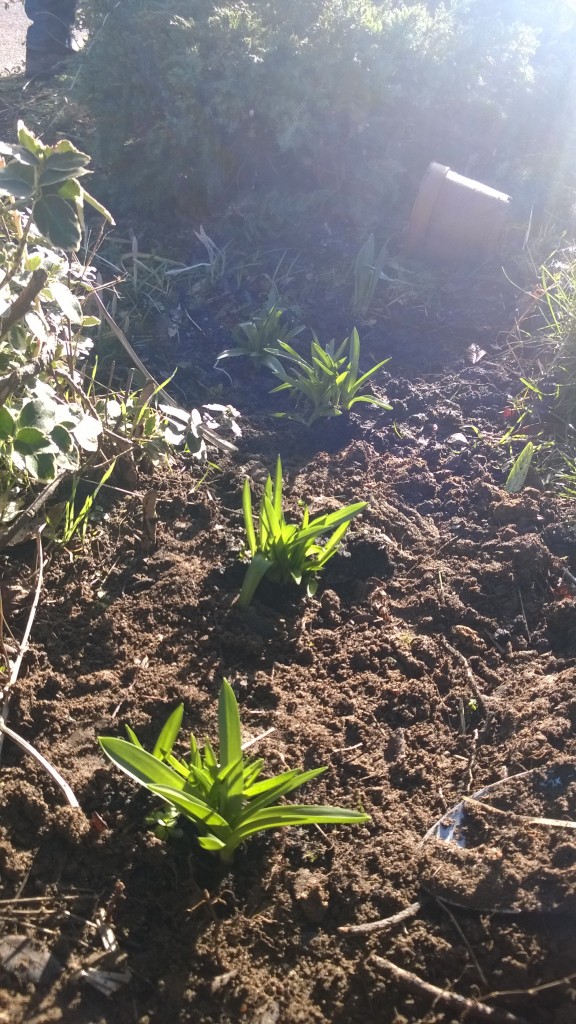 I can't wait for these beautiful Bluebells to flower! There's a little bit of woodland called Bluebell Woods not too far away and I try and pop over there every spring to see the carpet of Bluebells in bloom. I'm sure I will still go, but I'm looking forward to seeing some beautiful Bluebells in our own garden too 🙂
To close, here is a picture of Bluebell Woods from a few years ago. One of my favourite places in Spring.