My word of the week this week is a great one. One that I am really happy to talk about. It has been a lovely week, full of fun, so that is my word, fun!
After the past however many months of struggling, first with the difficult newborn days, with colic and reflux thrown into the mix, to just the endless parade of germs, colds and flus keeping us down, it is great to say we have had a fun week for a change!
I satrted last Friday when we went to The Gadget Show, then after a chilld day on Saturday, Saturday night my little bro and his girlfriend came over for a takeaway and a catch up and we all get on so well and have so much fun together it was lovely! sunday the fun continues with a trip to Wimpole Hall and Farm. a National Trust place that is really close to us. It was a lovely sunny day but so windy! Nonetheless we had a great time visiting with my older brother and his wife.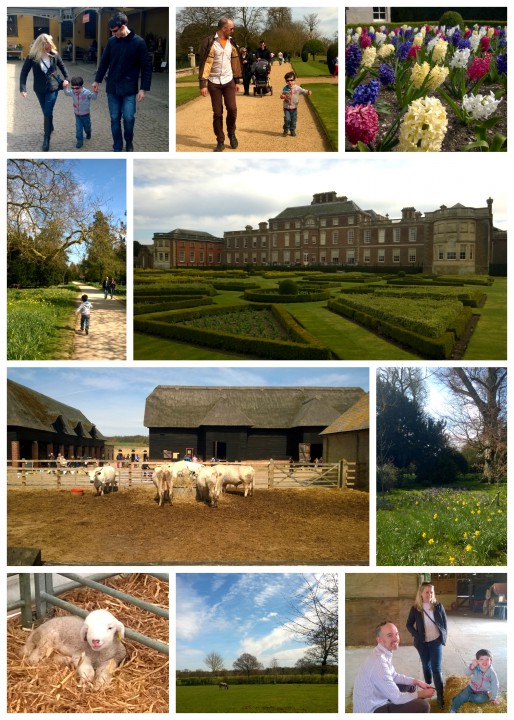 Then to top off the weekend I got to have a girls night out and some scrummy tapas with some of my friends and we really did have a giggle. Much as I was tired from a busy weekend I am so glad I went as it does do me good to get away from the house and relax with my friends.
Then on Tuesday I headed out with the kids to met one of my friends for her daughter's 2nd birthday. The sun was shining and we had such a lovely time. Monkey has great fun  ith her son, who is a yr older than him and it was lovely to see them cuddling and chuckling at each other and generally building a friendship. LM was lovely and happy too which helped and it was a lovely fun day in the sun.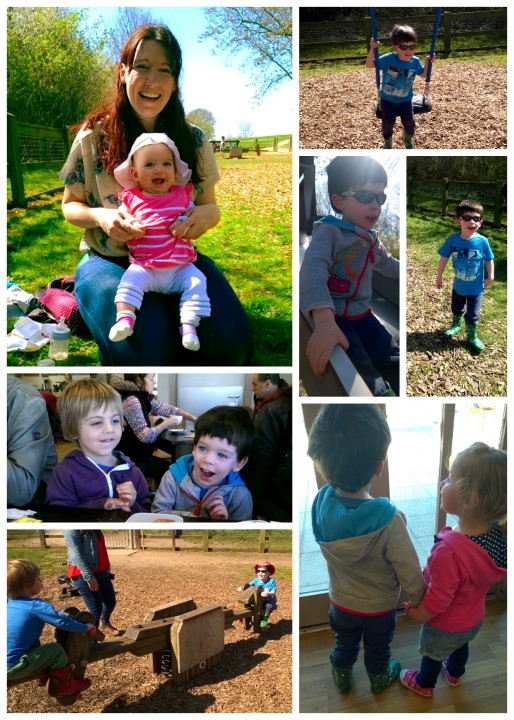 Thursday the fun continued with another playdate with all of my friends. It is a rare occasion that we get together with all of our kiddies and was lovely that we were all able to make it. We went to a soft play and it was definitely chaotic as there was 7 kids (soon to be 8 with another baby due in May!) but it was a lot of fun too and so good for us all to catch up. LM loves people and she very much enjoyed all the cuddles and attention from mummies and kiddies!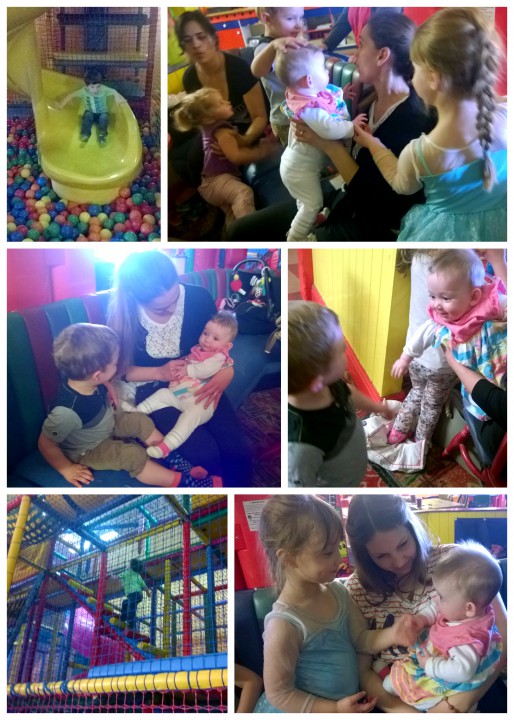 We really seem to have turned a corner at the moment. It helps that none of us are ill but LM is getting older by the day and I have to say, more fun. My mood is improving too. I don't know if it would be classed as PND but I do suffer in the months post birth. I was the same after Monkey and I just don't feel myself. I wake up feeling low, am anxious about everything and feel angry a lot of the time. I feel a bubble of rage in my chest over the slightest thing and spend a lot of the time crying. there is a dark cloud over me and I have moments where I feel like I hate my life, even though the rational part of my brain knows that that is completely untrue as I know how incredibly lucky I am and that in fact the opposite is true, as I love my life. How could I not? Look at my lovely family having fun taking silly selfies on the bed.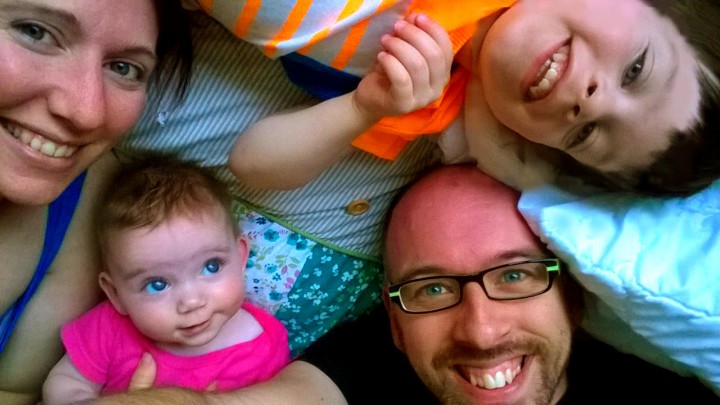 Whatever it is that causes this does seem to be passing. The cloud has lifted. I still feel anxious at times and of course I have ups and downs like everyone, but my general day to day mood is much brighter, and more like me, than it has been for some time. It helps that I am still doing well on the diet (for the most part) and am still losing the weight. I feel like I have more energy so am doing more around the house and getting out and about more. LM still has no routine but while this has bothered me for a while, I am more accepting of it now and am just going with it and actually enjoying the flexibility that her lack of routine allows.
All I can say is that long may this feeling continue so we can hove more weeks as fun as this one has been 🙂