I am a planner and an organiser. It's who I am and so the thought of having the kids at home with me for an indeterminable amount of time with no plan, scares me, er, quite a lot. My pair are 5 and 7, by the way, in Reception and Year 3.
I don't want to go mad and plan every second of the day but I know my kids and if they aren't busy, they are bickering out of boredom. Being bored every now and then does them no harm but too much of it will stress me out. So I'm coming up with a loose plan for each day. I've made it changeable because I don't know the kind of things school will send for them to learn from home, and there are online tutorials and online classes we may join so things will move around a bit. But this is my vague plan for Monday.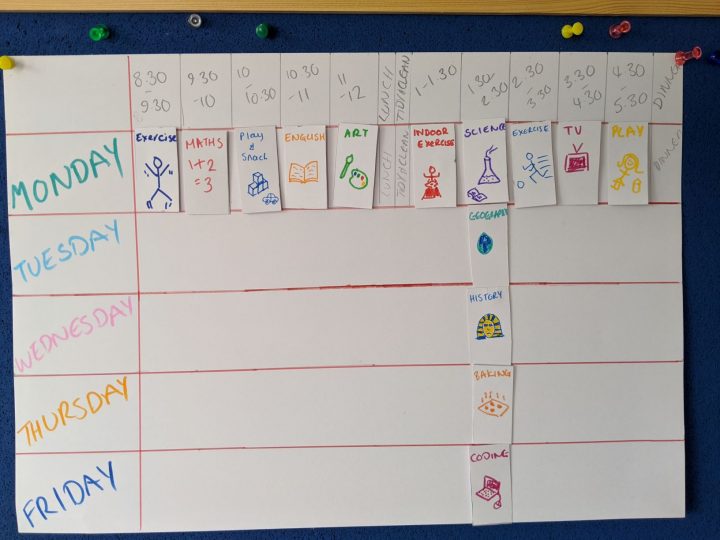 As for what we will do during each of these segments, some will be stuff the school sends, but here are some of the ideas I have , with links to resources where relevant.
Maths
PE
English, Phonics & Reading
Art
Science/Geography
Coding
This list is by no means exhaustive, I'm sure I will add things to it. there are so many groups on facebook sharing tips and ideas and resources too. Please also feel free to let know of any you find.
We are all different and for some people a much less planned approach to this situation will work best, but for me I need a plan and some ideas for what to do, and if this helps anyone else out there than that is great. I'm not going to focus on educating them all the time, I am no teacher and I want to have fun with them at home. But I do want to keep them occupied as well.
Good luck everyone!