How is it the last day of November? This year is flying and I nearly missed posting this in time. Just crazy. Monkey starting school this year really does seem to have changed the pace of our lives and every week seems to whizz by faster than ever before.
With Monkey being at school all week, weekends are now such important family and relaxing time. We have some really slow paced weekends now, which do us all good and Monkey especially needs after a tiring week at school. Last weekend was one such weekend. I had a horrible bug and Monkey was coming down from a cold too and we basically just pottered about on the Saturday. At one point Monkey hid in our bed then demanded we all got in with him for a family photo. That's my boy! LM is less keen on sitting still but we did manage to get one good shot 🙂 though I was ill so do look pretty rough!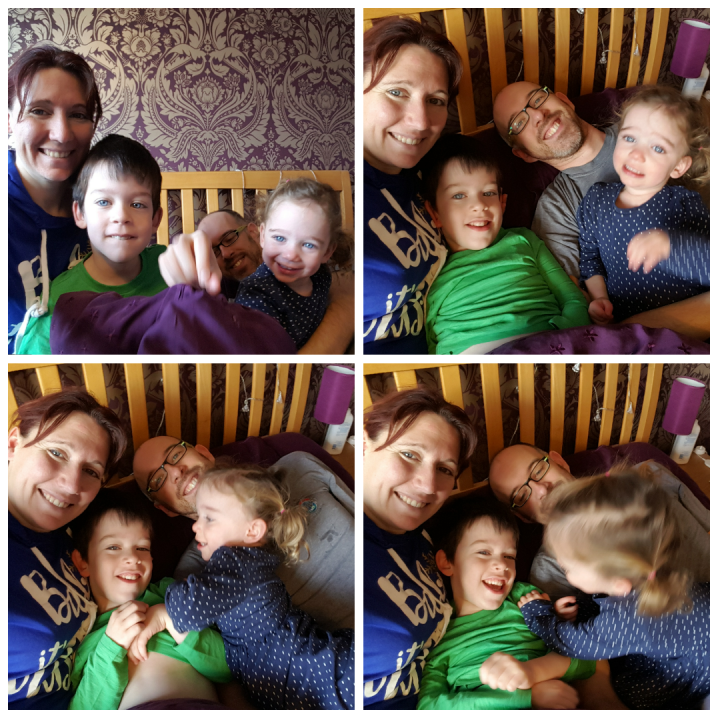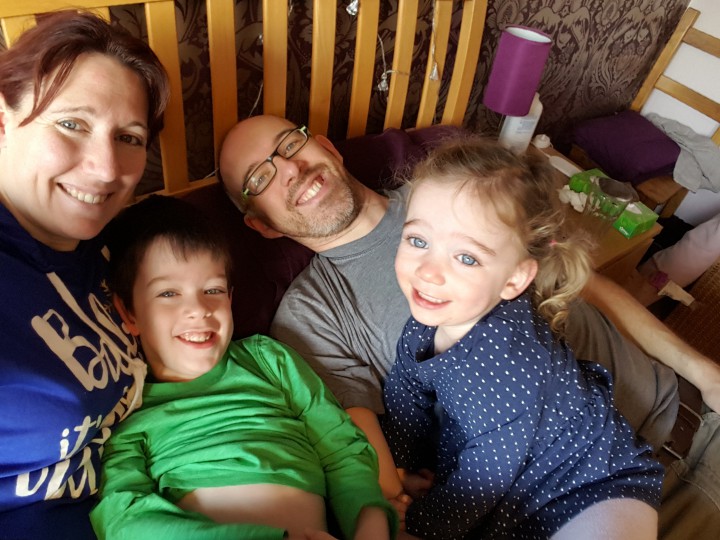 Sunday we headed to a local farm we are members of for a potter about and a play. Don't ask me why but when we stopped at the top of the soft play for a cuddle it seemed like the perfect opportunity for a family shot.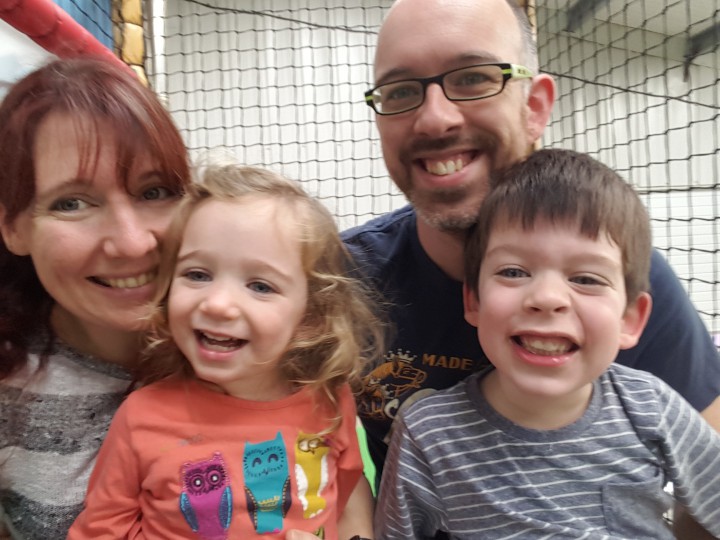 So this is us at the end of November. Vaguely healthy but a happy little bunch.