As often happens before a siblings post I can be wondering what I have to say about my pair that is new. Then, as also often happens, they are so so cute together that I know exactly what I want to share. In many ways the relationship between this cute pair hasn't changed much since last month, other than that they have grown ever closer and have more fun together.
On a day out at a country park last week, what started as LM moaning that she wanted to sit on a wooden egg, turned into the loveliest game of them chasing each other round the eggs with the most gorgeous giggles!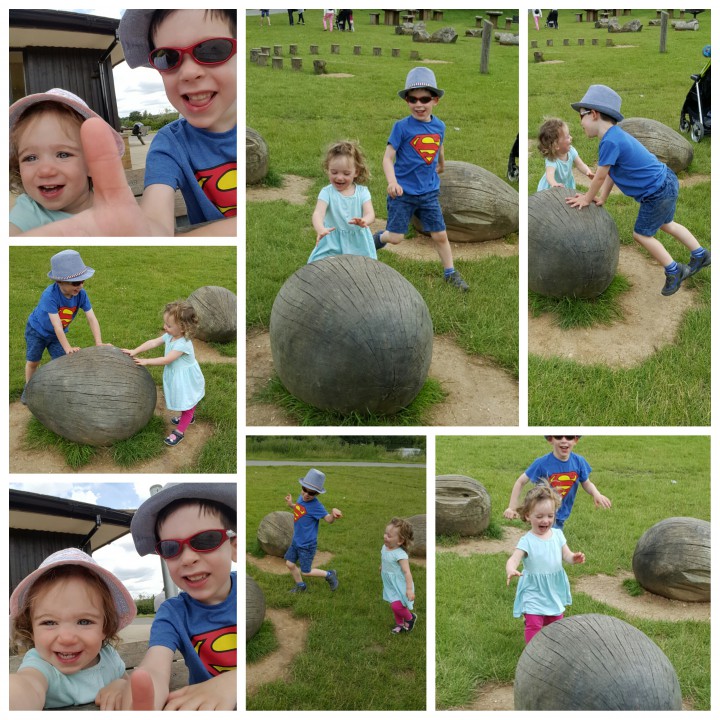 Then later that afternoon when flopped on the sofa, as often happened LM started messing with her brother. She loves to mess with him and I find it pretty incredible how tolerant he is of her. When she poked him in the eye I told her off, only to be told by Monkey "it's ok, I like it" (huh?) then when she started kicking, I told her off, again to be told by Monkey, "I'm OK, that was lovely kicking" and when she stopped, he asked her to do it again. I give up.
Obviously there are tantrums and squabbles over toys and things but for the most part we see so so lucky how much fun they have together. LM is without doubt the leader of the 2 and Monkey often copies her when she is acting loopy, he just loves having her to play with I think.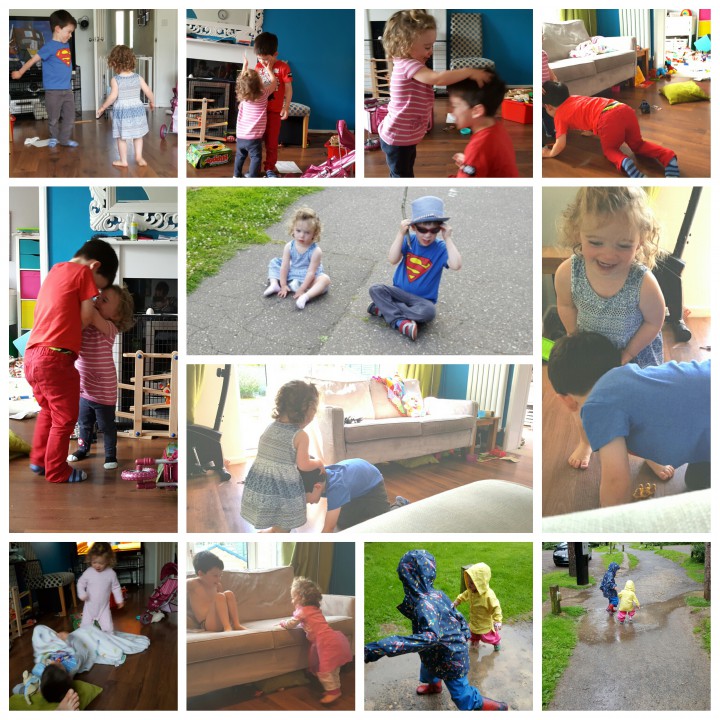 So that's my little pair at the moment. There are big changes ahead with Monkey started school in September, so I am looking forward to having a lot of fun with them both over the holidays.