After a lovely Christmas we unfortunately had a poorly New Years. I came down with a head cold with nasty sinus pain and sadly hubby and Monkey followed suit so it wasn't the happiest couple of days! However, thank goodness for Calpol, Lemsips and Sudafed (not all together!) we had some happy times too. Hubby managed to catch this lovely happy moment between Monkey and I on New Year's Eve that I thought I would share.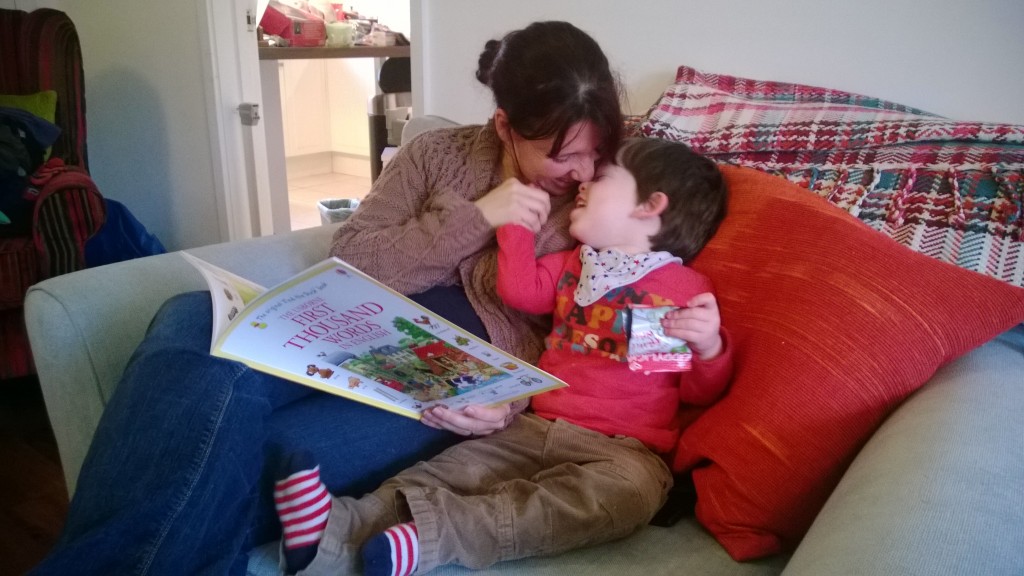 Granny bought him a book that both hubby and I remember from our childhood's as being the 'where's ducky?' book and it is as lovely as we remember it. It is also great for encouraging Monkey to speak and it's lovely sitting together pointing at things and labelling them by saying the words.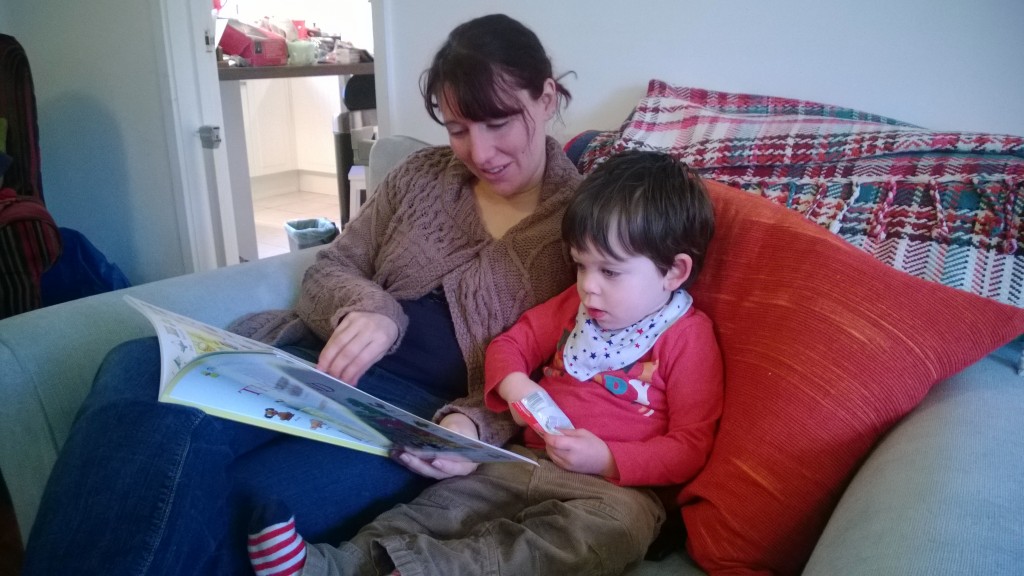 As you can see we were having lovely Monkey and Mummy time, which is rarely caught on camera.