It's my Mum's birthday this week so on Saturday we popped round for a little gathering at my Mum and Step-Dad's house. The weather was lovely and we were having lots of fun in the garden.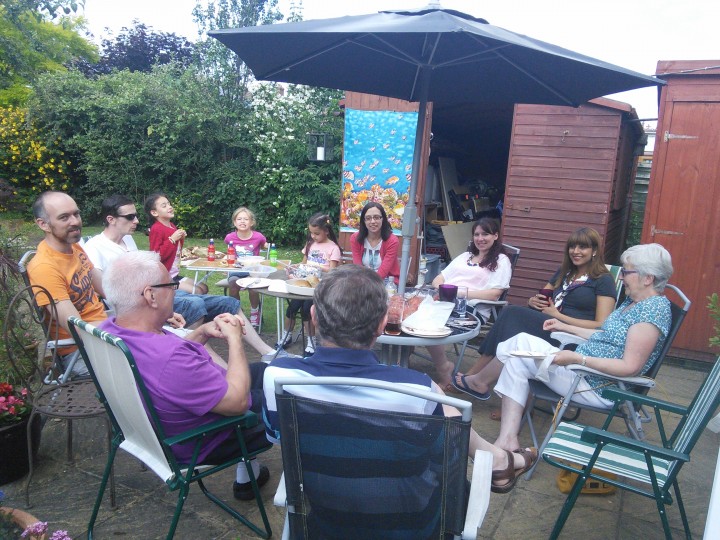 It was very relaxing… for us in anyway! For my lovely little brother it was slightly less relaxing as Monkey decided he was to be his playmate for the entire afternoon! Every time my little bro sat down Monkey was there taking his hand and leading him off again! And it seems my little bro just cannot seem to say no to him!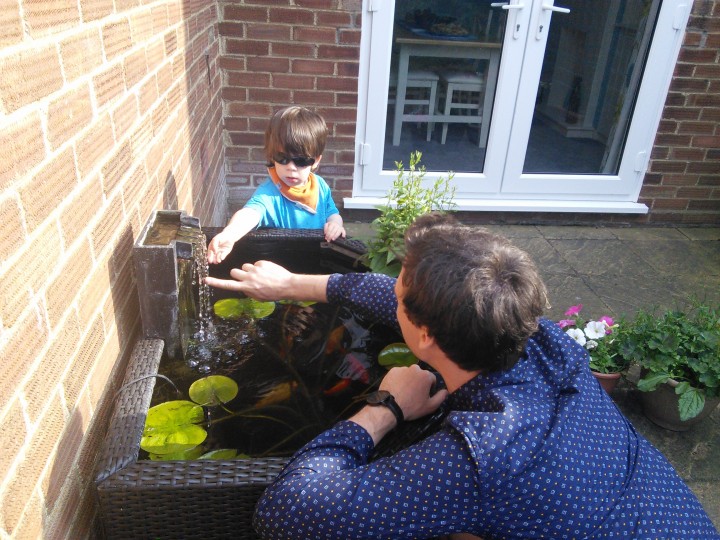 My stepsister and her partner were there with his three daughters who are very lovely and who also wanted to play with Monkey a lot. To start with Monkey was a bit wary of them (as he can be with older children since he was knocked over a couple of months ago) but he did really well and soon warmed to them. There was a really lovely point where they were playing tig, and Monkey was running around the garden (dragging my brother along with him) and desperate to join in, but really not understanding the game so just shouting "Ti" "Ti" and giggling his head off.
Just an ordinary little family gathering but a lovely one, with lots of smiles and laughter and chats. Shame my older brother and his wife couldn't make it, but it was lovely nonetheless.