As the clearance stage of Operation Garden renovation is over, and we are waiting for our contractor to start work on making the garden pretty again, we have been enjoying a bit of a rest from garden stuff. However the front garden has definitely been a bit neglected and is in serious need of some weeding and TLC.
So with the sun out on Saturday we went out for a spot of weeding in the warm weather. Monkey helped a bit too, though mainly he just played in the mud. We didn't mind him entertaining himself though 🙂
It was good to see some soil around the plants rather than just weeds!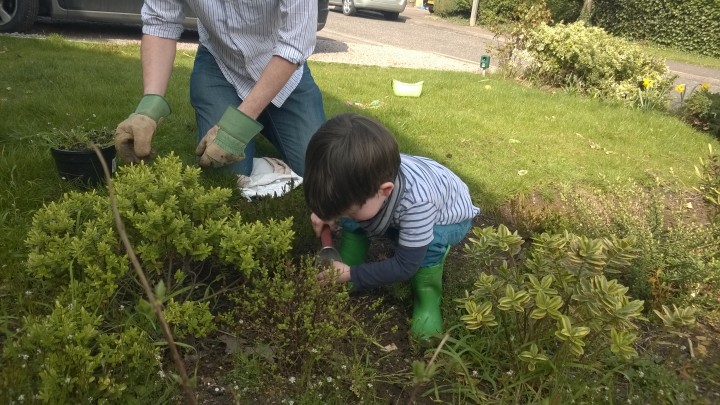 It was also lovely to have a good look at some of the plants. There were a few shrubs that we thought hadn't survived after our long summer last year and the very wet winter, but to our delight even the most dead looking plants have got some beautiful green buds.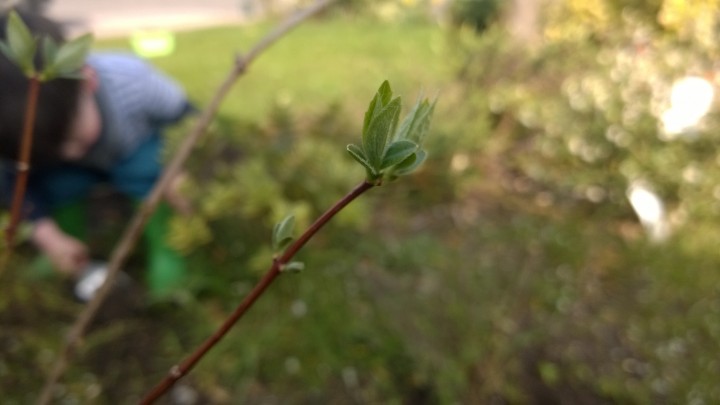 I love the little flowers on this gorgeous shrub too, Spring is well and truly here, hip hip hooray!!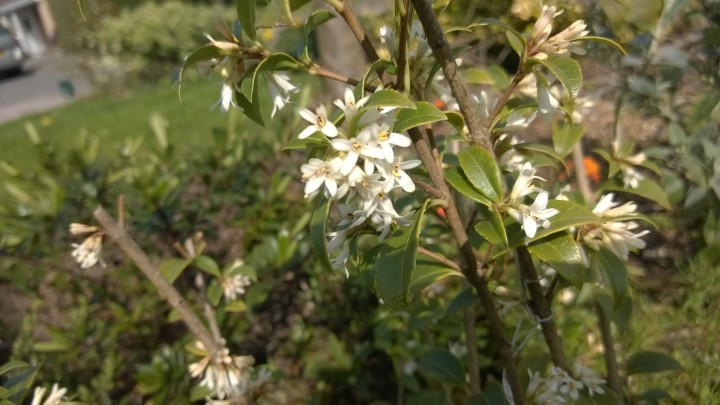 Unfortunately we have quite a bit more weeding yet to accomplish but we at least made a good start. I'm just looking forward to my bluebells flowering now!!
How does your garden grow?