Last weekend Monkey's Auntie Ericha and Uncle Paul popped over with a surprise for Monkey – his very own magnifying glass and bug pot! I had thought about getting Monkey a magnifying glass for a while for our nature hunts, but hadn't got round to it. I hadn't thought about getting a bug pot though and it is fantastic, both went down a treat!
After showing Monkey how it all works the intrepid explorers headed out into the wild (of the back garden) to go bug hunting!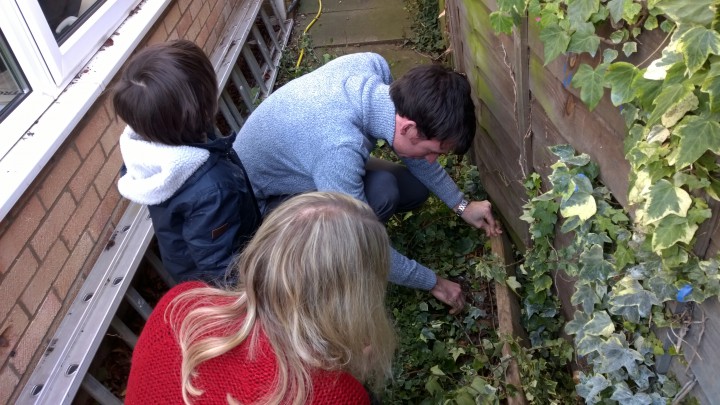 They found a centipede, tiny snails, woodlice and a wiggly worm to inspect in the bug pot.
It's great because both hubs and I are a bit wimpy with bugs (especially spiders, I have a really irrational phobia as I am sure many people do) but we really don't want to show Monkey our fears and make him scared of them too. So whenever he is around I have to stamp down my fears as much as possible. For example there was a HUGE moth flying around the conservatory the other day while we were in there and I was trying to let it out but it kept flying at me. I hate when things fly at me but was trying to keep calm and laugh it off in front of monkey, but when it flew at him it really freaked him out bless him!
Anyway, I digress, the point is that by encouraging Monkey to look at bugs without being scared, hopefully we can avoid passing our fears on to him. After bug hunting they "gently" put the bugs back where they live.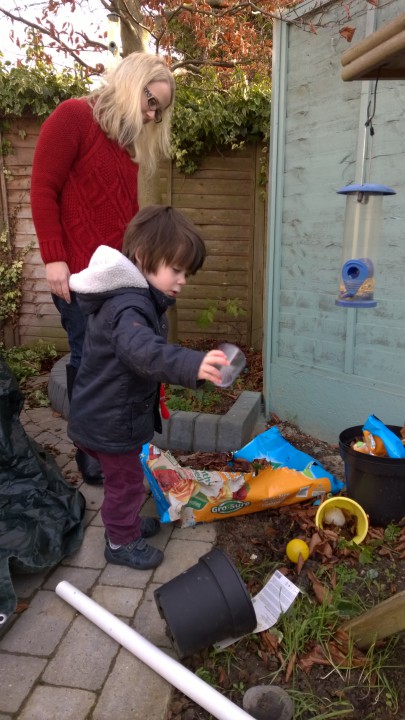 Monkey had so much fun bug hunting so we will have to do it again, and the magnifying glass is a huge hit as he is inspecting everything with it bless him! Including a story at bedtime 🙂