I wrote recently about how I am trying to lose weight at the moment, in an effort to getting back to being me. To feeling like myself again. The diet is having ups and downs, good days and bad days but I am not stressing about the bad days. I am trying not to be too hard on myself or trying to do this too quickly. I am a pretty impatient person and want results yesterday, but I know it is going to take time. It is not even 3 months since I had a baby and my body is still recovering. I am walking a lot more and trying to build my fitness up a bit. This week I am also trialling a post-natal yoga class as my back is killing me at the moment and I would be interested to see if that can help.
What has any of this got to do with red shorts? Well, as part of the not pressuring myself I am trying not to base my idea of weight loss success purely on the scales. According to the scales, after 5 days of dieting I had lost 5lbs but then 2 days later on the same diet I was back up to my start weight again. Very demoralising. But, actually, I feel like my clothes are not quite as snug as they were before I started this diet so I do think I am on the right track, whatever the scales say. I always find clothing the best way for me to judge my weight, just because there can be so many fluctuations on the scales.
I have this pair of red shorts that I have had for over 10 years. They have been all over the world with me and I have worn them at different weights and they have gone from being loose to tight to loose to tight as my weight has fluctuated. They are now completely battered and mainly used for doing things like painting or dying my hair but they always help me judge what size I am.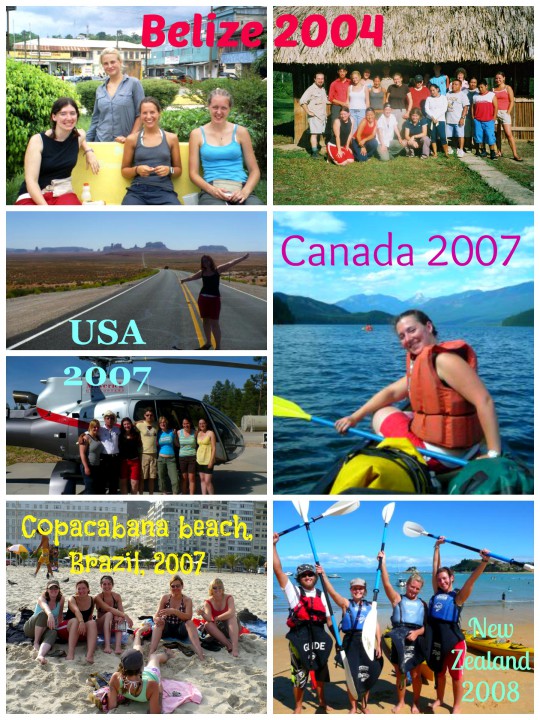 As well as tracking my weight loss, I will also be periodically checking how my red shorts fit me to hopefully keep my spirits up along the way! This photo was actually taken a few days into the diet when I had lost a few pounds, but, well, as you can see, they are extrememly tight, and I cannot remotely do them up!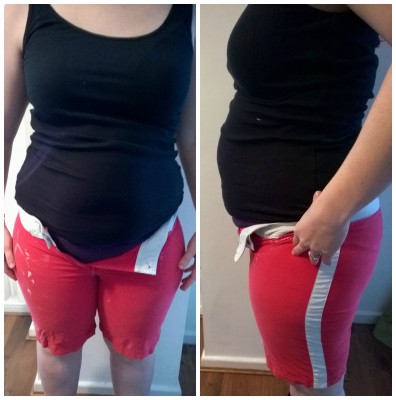 I doubt I will ever be out and about in them again (note the paint stains) but hopefully my red shorts will fit me again at some point, then I will know I have achieved my goal size and am back to feeling like myself!