Just a short post, but a happy one.
Tuesday while I was at the hospital, Monkey spent some time with his Nanny and Grandpops, and they all had such a lovely time.
I wasn't there (obv) but my mum sent this gorgeous picture of Monkey having a lot of fun with his Grandpops.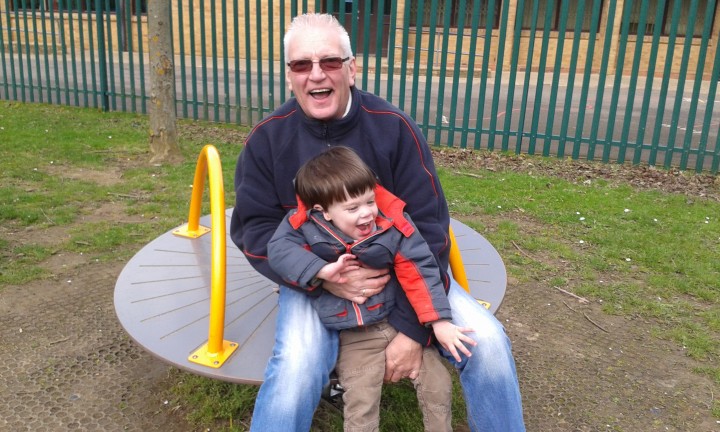 There is so much happiness there I just had to share it 🙂