Ice Painting is a fantastic summer activity for so many reasons. It is a great form of sensory play with all of the learning experiences that go with it – talking about how temperature, texture, colours etc. It is also another way for a little one to express their creativity. Plus, the really obvious fact that it is cold, which makes it a perfect activity on a hot day!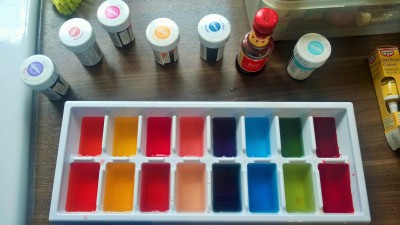 Ice Painting Ingredients
Water
Food Colouring
Ice cube tray
An old bedsheet/paper
A curious baby/toddler (preferably dressed in old clothes in case the food colouring stains!)
Method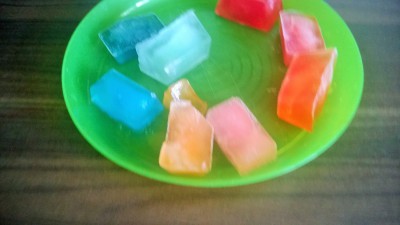 Fill your ice cube tray with water, and add food colouring. I like to get a good mixture of different colours and we only really have gel food colouring in the house, which works surprisingly well! My advice is to actually put more food colouring in than I have here as when the ice melts, some of the colours don't show up that strongly, particularly on paper.
Freeze
Oila you are ready for Ice Painting 🙂
I chose to do this in the Tuff Spot this time, although last year we just did it on the lid of his sand/water table and that worked just as well. I find using a sheet works best as the colours soak into the sheet better than on paper – and you can wash and re-use the sheet – but paper works too. We used a combination and Monkey enjoyed doing it on both 🙂
It's lovely now that Monkey is getting older and his speech is coming along, as he is really joining in more, and repeating when I say it's wet or it's cold. But even when they are not talking they take so much in so it is great to talk to them about how it feels, especially when they feel it for the first time and screw up their face!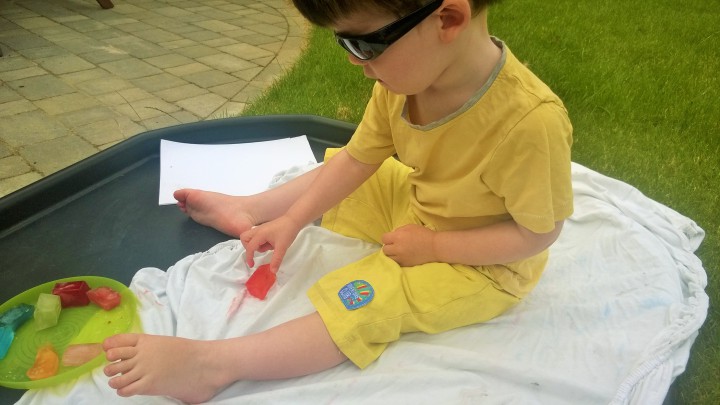 Then basically let them loose to have fun and see what they create!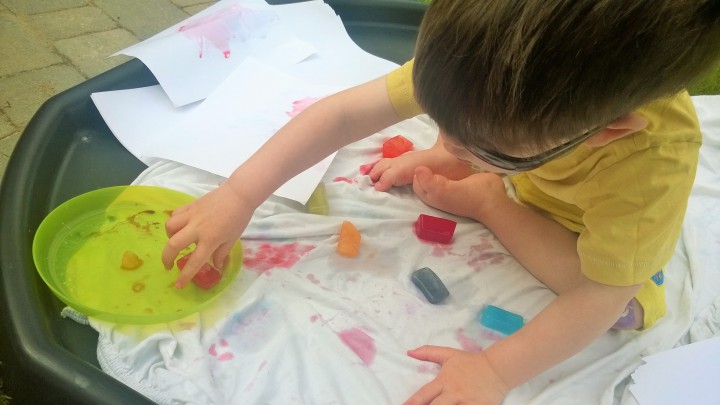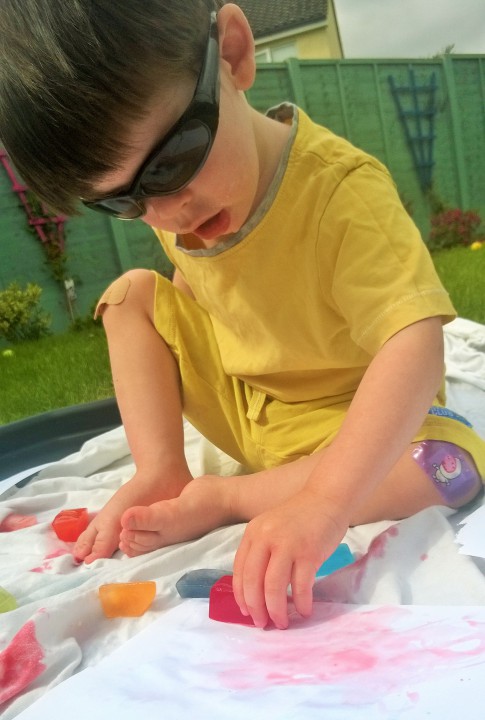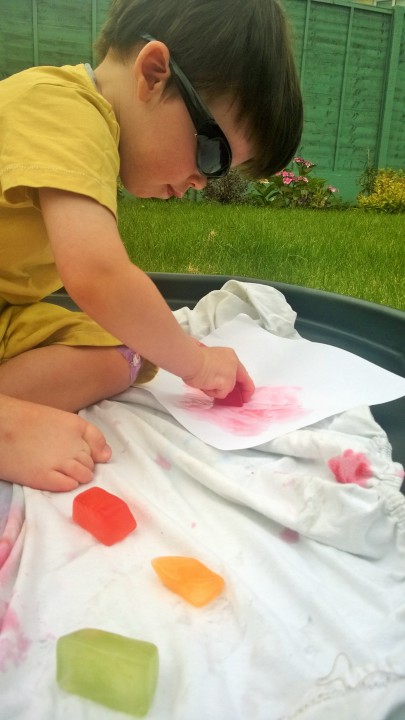 Monkey was intrigued by his increasingly red stained fingers (the reds and pinkers are stronger colours and showed up more – definitely doing to make some of the blues stronger next time!).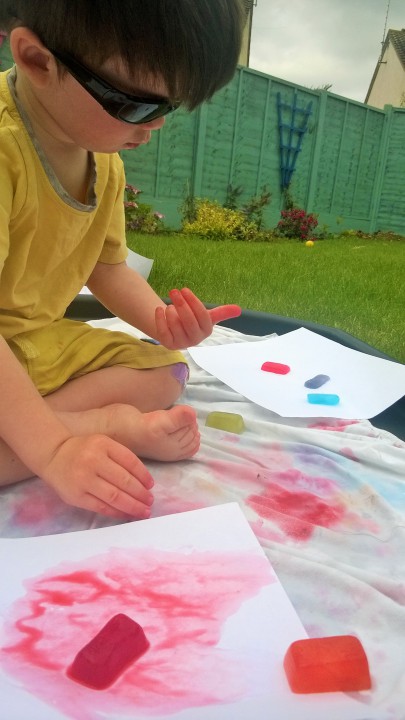 He also decided he liked drawing on the paper when it was over his feet (??)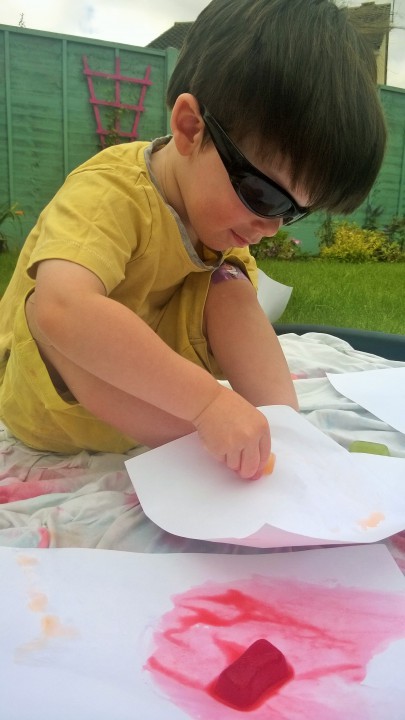 And we finished by lining the colours up in a row and, of course, counting them 🙂
And here we have Monkeys masterpiece at the end – you can only really see the reds and pinks so definitely don't be afraid to use a lot of food colouring in the blues and yellows – hopefully that will make them come out stronger too!