With Monkey being poorly recently we have spent a LOT more time at home than we do normally. First it was a nasty bug where he was very poorly and spent a lot of the time in bed or slumped on the sofa poor thing. Then it was Chicken Pox, which he actually got off pretty lightly with. He didn't have too many spots and for the most part wasn't that poorly with either. But because he was contagious we were still pretty much consigned to the house – but with a full of beans toddler! Never an ideal situation for me and even 6 months ago I would have hated the thought of being stuck at home with him.
He is older now and easier to keep entertained, and more able to amuse himself thankfully, but we have still had to come up with a number of activities to keep him busy and out of mischief while we have been stuck at home! We have:
..made a Den and played Big Bad Wolf (thanks to Bing Bunny for that idea!)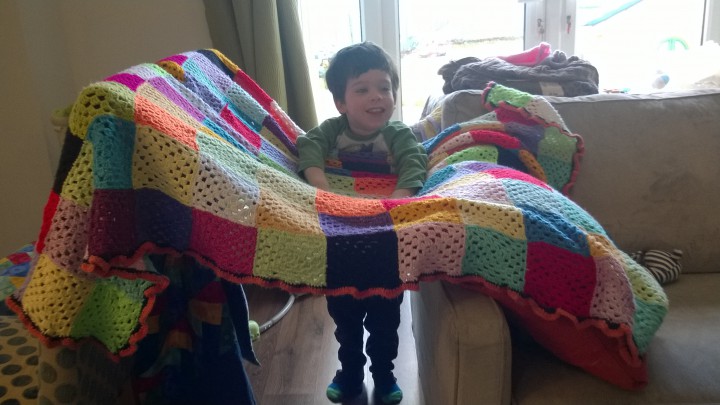 and ran cars up and down the "hill"..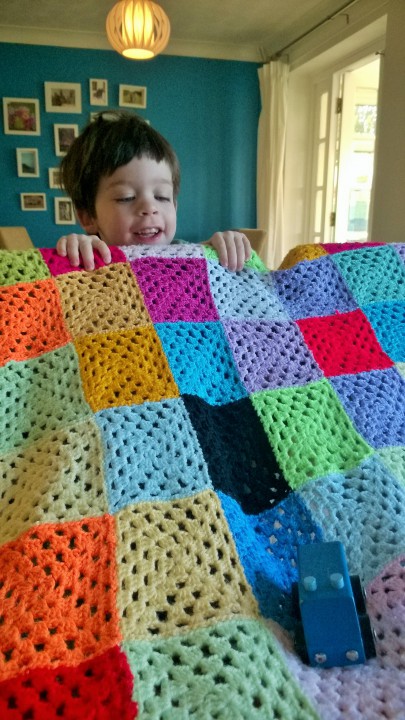 ..jumped up and down on some bubble wrap..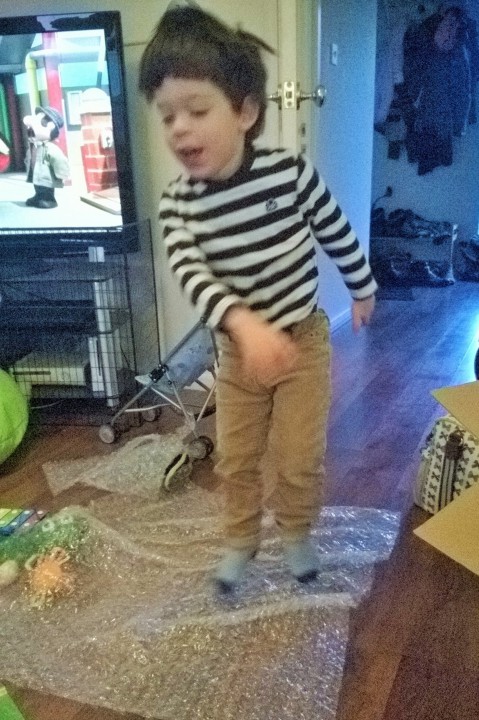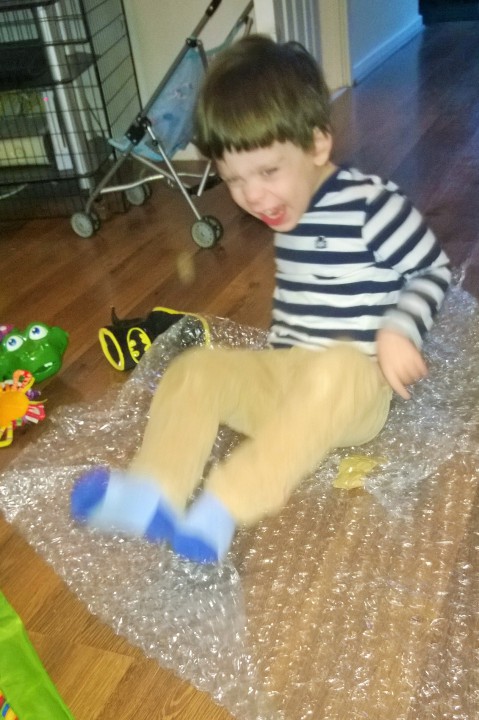 ..been cooking Pizzas and baking some yummy cupcakes using this recipe..
..played in his tent and tunnel and had snuggles and silly selfies in there..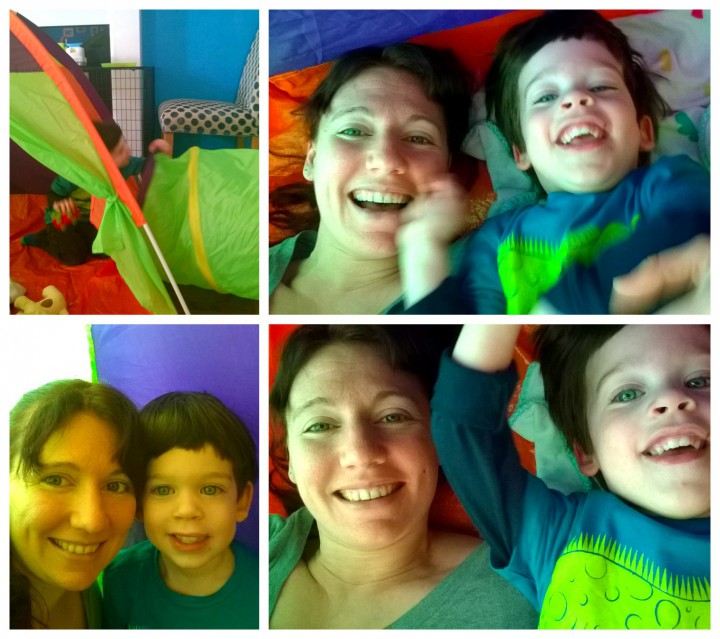 …and made some lovely super simple Mother's Day cards for Nanny and Granny..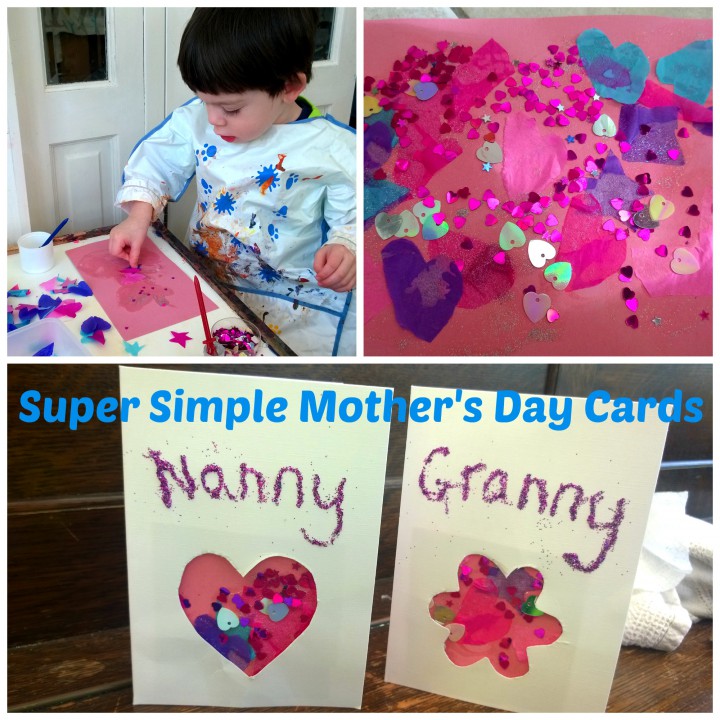 I basically let him loose with some glue and sparkles (loose-ish anyway) then cut a hole in a card like a window and stuck his sparkly collage on the inside.
We have also been watching a lot of TV. Thankfully he likes DVDs now and I have finally managed to persuade him just how wonderful Disney films are. So far he likes Wall-E, all of the Toy Story films and Cars but he is much less keen on Up and Monsters Inc which is a shame. I love some of his random TV viewing positions, they do make me chuckle even if I would prefer it if he wasn't quite so close to the TV!

There has also been lots of drawing, we tape a big bit of paper to the floor and let our imaginations run wild – at the moment it is usually him telling me what to draw but that is still good fun and then he plays with the scene we have created – seascape, road, etc! Stickers and painting are always good too and as he has improved we have been out in the garden a lot too.
How do you keep your toddler entertained if you are stuck at home?