It's that time of the month again where I share a few photos of us as a family, as a bit of a record of how we all grow and change. Most of this months shots were taken at the beautiful Abbotsbury Swannery on ur holiday to Dorset. Such a gorgeous place though t be honest as ever the shots didn't quite turn out as I hoped in my head they would. Largely because of 2 children, as it is incredibly difficult to get them both to cooperate at the same time in the position you want them to be,
The first shot is probably the best of the day, a bit of an impromptu happy family selfie, not aiming for a particular backdrop and we are all actually smiling.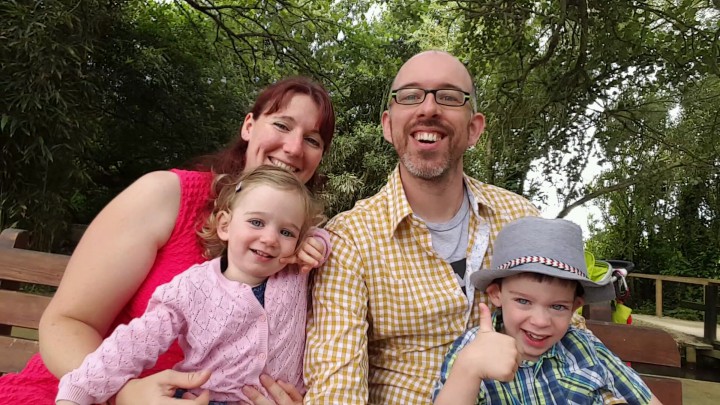 The next time I actually attempted to use my tripod with the hope of getting some swans in the background. Bless Monkey and his little pose though it looks rather like he needed a wee, and well LM was not in the mood to participate at all at this point. Still, you can see swans behind us haha.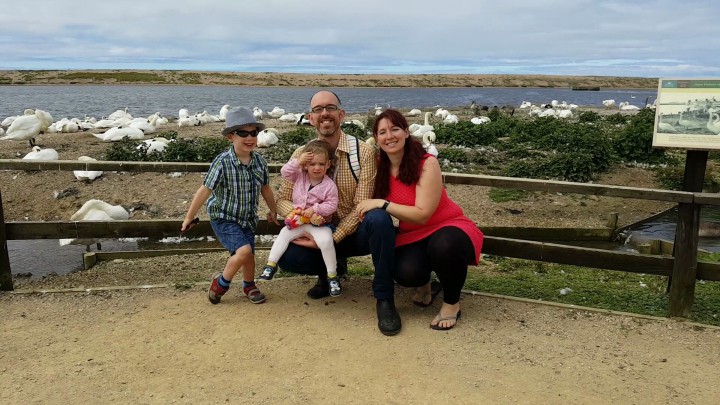 Finally in front of a heck of a lot of swans, LM was smily, albeit with her sunnies on, looking very glam haha… but well as you can see, Monkey was having none of it! Grumpy Monkey eh! They did both enjoy the day though and I will share more about the swannery in a seperate post.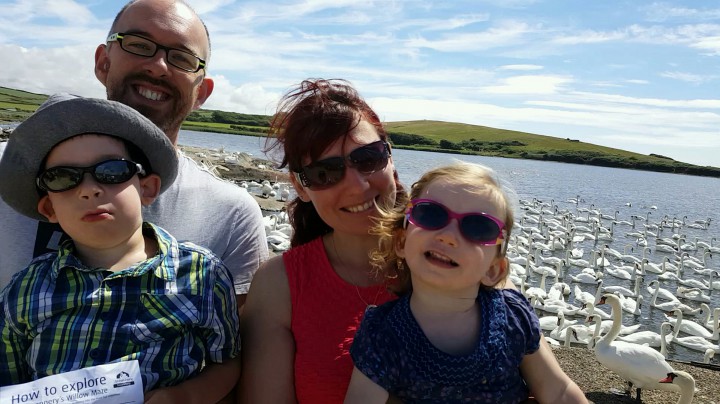 My final Me and Mine shot for the month is a lovely happy on th beach selfie. I had no selfie stick or tripod so just had Hubs' long arms to utilise for this one, and it is by far my favourite of the bunch.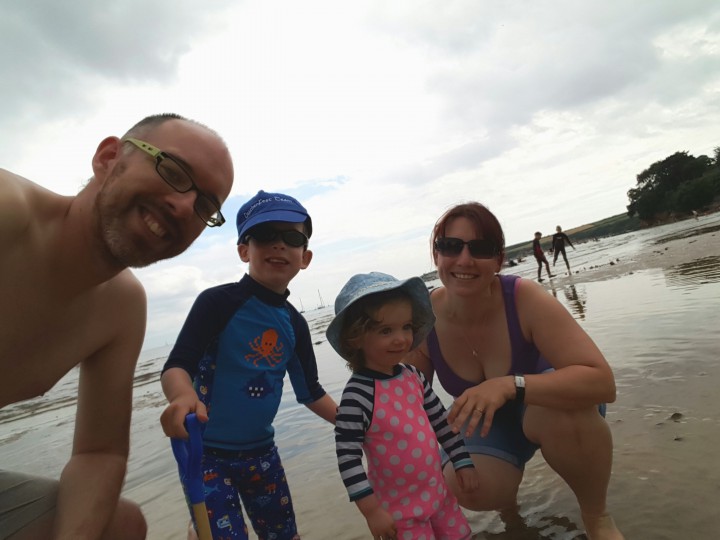 Though actuallly just one more, a little outtake of the shot prior to this one, where Monkey wouldn't cooperate because "the water is too dirty for me" say what little man???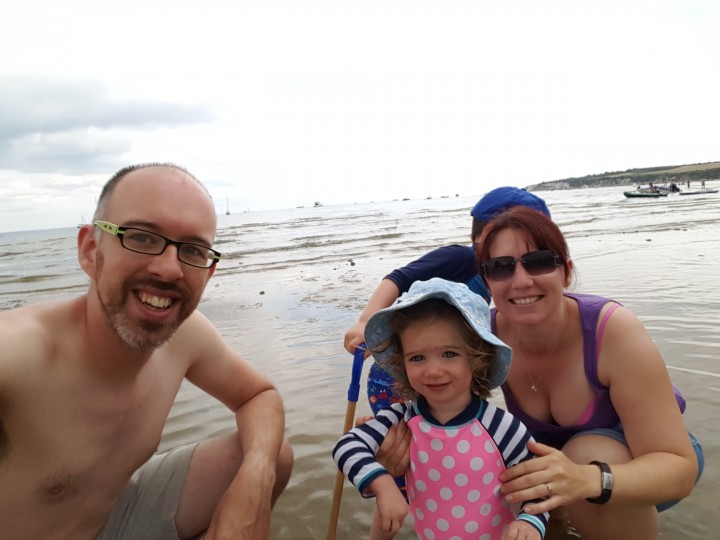 So that is our little family this month. The smiles hide the tantrums and troubles our little lady is giving us at the moment, but we have enjoyed our holiday so far regardless.