Just a short post from me as we are on our hols at the mo (though it's almost over, sob :() but we have a very definite Word of the Week this week!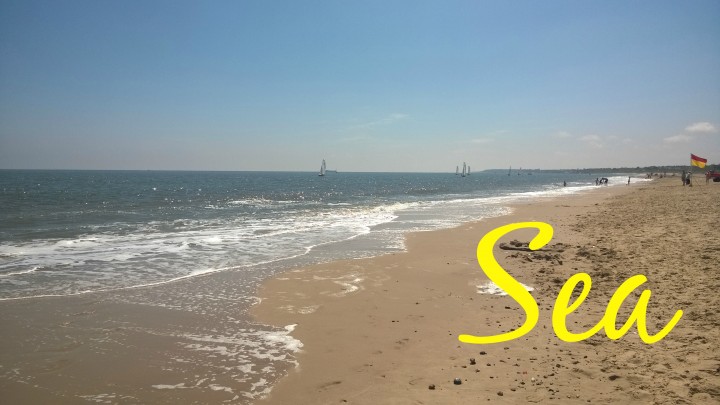 Quite fitting as we can see the sea from our little holiday home and have been to the beach at every sunny opportunity, but mainly this is our word of the week as it is one of the words Monkey has learnt this week.
Throughout the week he has been shouting and saying "Sea" at basically every opportunity! Now there are obviously two meanings Sea and See. Most of the time it has been very definitely directed at the Sea, but as the week has gone on he seems to have started saying 'see' when he wants us to look at something, which is also very cute.
Anyway, I am sure I will be sharing lots more of our holiday with you, but for now I am going to go and make the most of every minute we have left! I will just leave you with a quick piccy of Monkey enjoying the beach.