I wrote last week that Monkey's independence has been growing of late and that he is happier to spend less time with Mummy and Daddy these days, and is happy to be with family and friends. This is still very true and in fact he abandoned Mummy and Daddy at the weekend and took his Great Auntie Maggie off for a walk without us!
What may come (and has indeed come) as a surprise to some, is that we actually love this development, and have been encouraging it for a while. I understand that for many this stage can be bittersweet, as it is a sign that Monkey is growing up. That he needs us less. I completely understand why lots of mummies and daddies feel like this, but honestly, I just don't. I love it!
I am a very independent person myself, and always have been. Maybe it is a sign of me being selfish but I really like that little added freedom that this step of independence brings. For a start it is still only a very small step and he still needs, and wants Mummy or Daddy a lot of the time, but as someone rightly said, it means for the first time in a long time, I can actually use the toilet in peace. Not every time but more than before!
It also comes at the perfect time as at 7 months pregnant I am less and less able to do all of the things that Monkey wants me to do, so if he is happy for other relatives to step in and do those things with him, then phew, is all I can say! As the next few months go by we are going to need to ask family to help more and more, even if just to take him to the park for half an hour or something so he gets a run around while I rest. The same will be true when the baby comes, especially as it is increasingly likely that I will need a c-section and will have the recovery time that comes with it. The more he is happy to do this of his own free will, the better really as hopefully I will fell less guilty about the things that I just can't manage to do with him.
It isn't just my pregnancy that makes us appreciate Monkey's new found independence though, as we have been encouraging him to play a bit more independently for some time, and I do think this is important. I read an interesting article recently about structured play vs child led lay. The article suggested that many of us parents these days feel the pressure to engage in structured play with our little ones, to help them learn, rather than leave them to their own devices. The result of this according to the article, is actually detrimental to our children.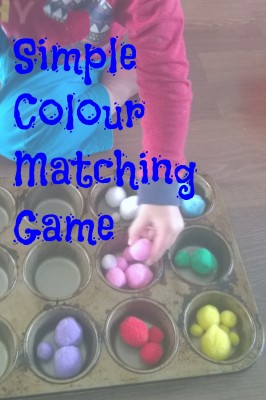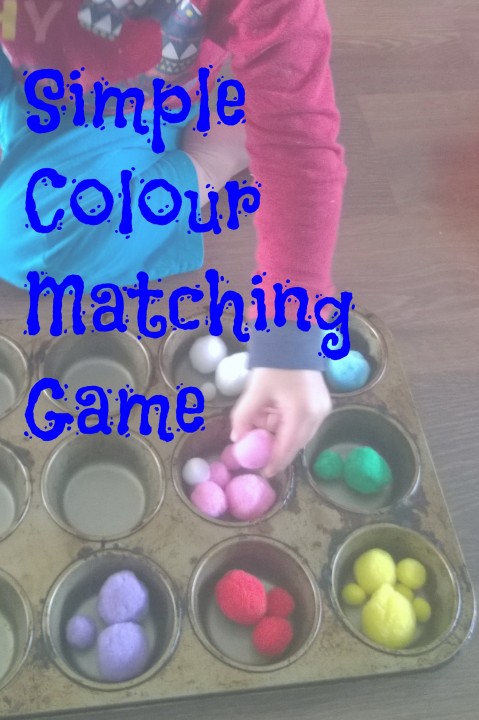 Now with many articles like this I think you have to take them with a pinch of salt and actually I like to think the best approach is a bit of everything. I do want to encourage Monkey to learn, as he is a little sponge at the moment, so we do have structured play. Things like the colour matching game and we also do things like threading pasta on a string or some of our counting games. But we have been encouraging him to play a bit more independently for some time.
As he is getting older, it is easier for him to have more independent playtime, where he potters and does things himself. Where he will push postman pat around in his pushchair, or drive a car up and down the arms of the sofa, or play with the plastic food in his mini kitchen and present me with pies and stews. This is my favourite kind of play, as it is all about his imagination and he is also learning at the same time. I guess it is the definition of child-led play. It is great, but, as any parent knows, kids aren't always so obliging and  get bored easily, so they sometimes need a bit of prompting to fire up their imaginations.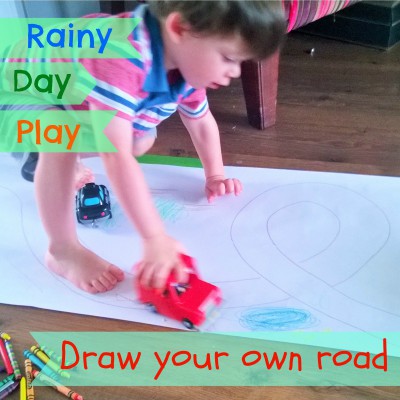 Because of this a lot of our time involves me setting up an activity and then actually sitting back and seeing where his imagination takes him. He likes me to be involved but I try to encourage him to play on his own as much as possible. So once I have built him a train track, or have drawn a road for him, I then back off and leave him to it a bit. I guess it is independent play within a semi-structured framework?
Messy play and sensory play work on a similar basis, as while it means a bit of structure in that I am giving him the activity and the tools, I actually try and encourage him to use his imagination and see where it takes him. It generally involves a lot of mess but he has fun. And actually many of the craft activities I have tried to structure, with a result in mind, actually wind up being a bit of a disaster so I have learnt to have less of a goal in mind with messy or crafty play!
Maybe we are a bit cruel? Do we expect too much of our little two year old in asking him to be independent? I hope that it is good for him as we are teaching him life skills. In many ways he is incredibly lucky that he has our undivided attention. As a SAHM he has my attention all of the time, and I have worried in the past that that that may be detrimental in itself. Children at a nursery or childminder have to learn to be less dependent on their parents don't they? If you are working then you cannot be there with them all of the time. Is my being at home with him encouraging him to be more reliant on me? Perhaps that is why I am enjoying the new-found independence so much.
As with many things parenting I am sure you can argue it from all sides and no-one really knows what the best thing is for any child, and I am sure the best thing is in fact different for different children! All we can do is what we think is best, and for us, for now, we will continue to encourage this growing independence and hope that it is the right thing to do!