It never fails to amaze me that with kids, most of the time, simple things are the best. Last week I got a new toy – a lovely big food processor. This meant Monkey als got a new toy – a lovely big cardboard box. He had so much fun in there and just made me laugh so many times throughout the day.
To start with it was a den – I love his cheeky face poking out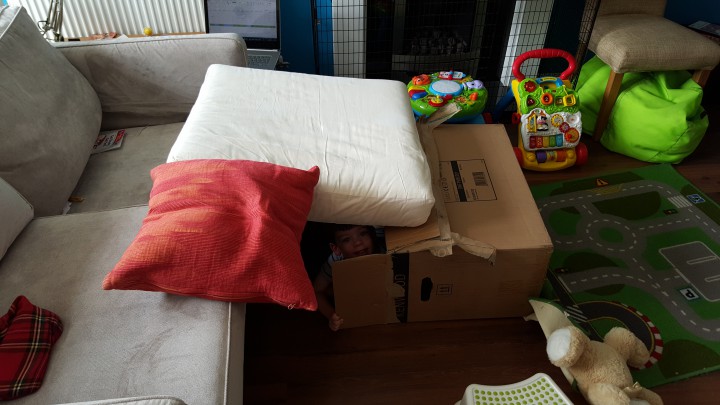 Then I laughed out loud to see his feet poking out the top when it was a bed
It was a bus for a while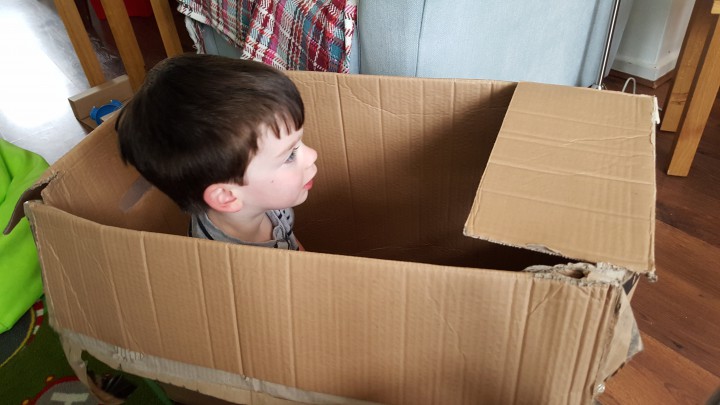 Then he had so much fun making it a den again this time with just a blanket over the top and playing peepo.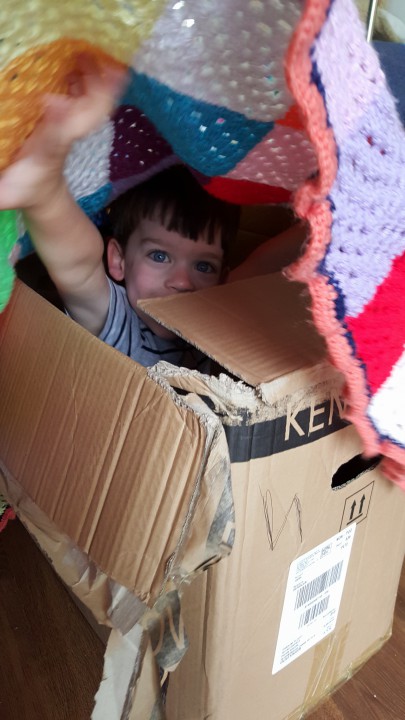 Especially when the box then fell over with him inside!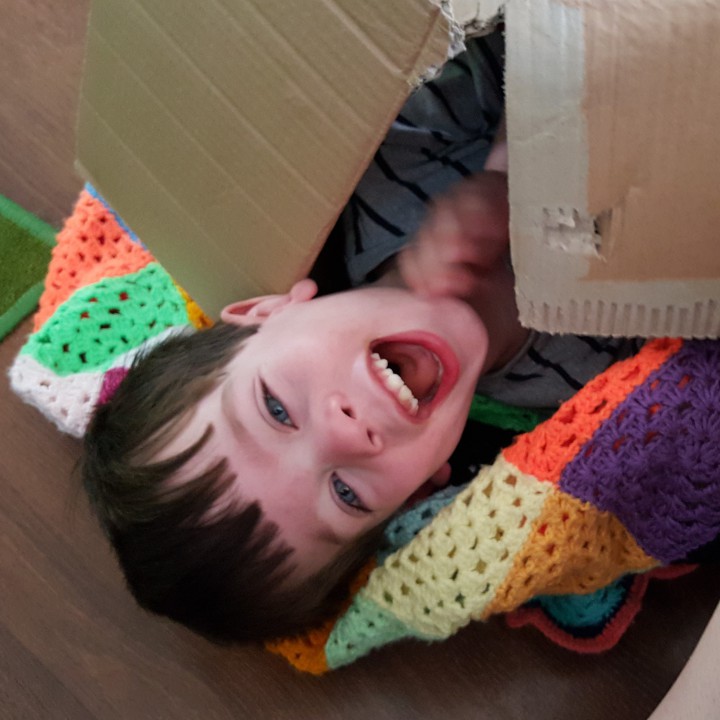 Then LM had to get in on the action – she wasn't quite as sure about being covered with the blanket
Then it became a climbing frame (it was getting a bit squished by this point)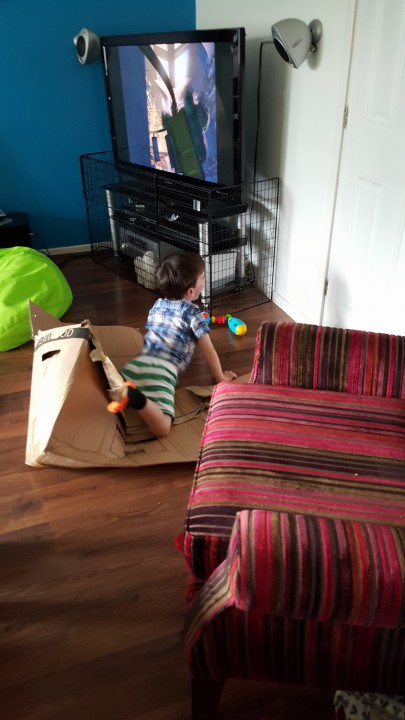 And finall a great hiding place (can you see his fingers on the top? The only clue I had to where he was lol!)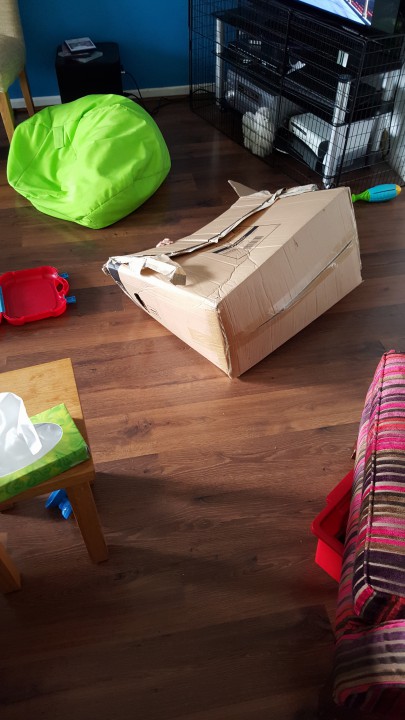 Kids and cardboard boxes eh?